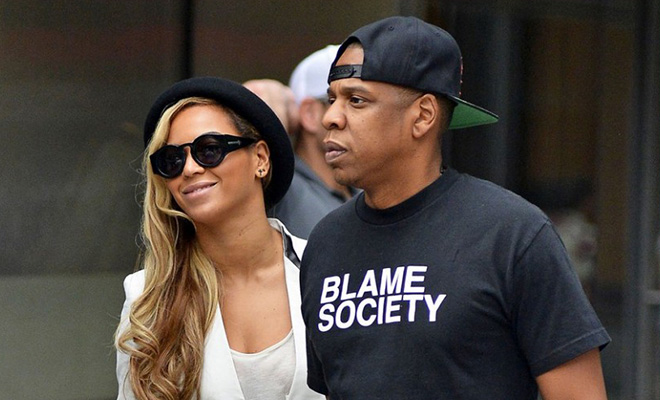 If you're in need of a reality check and reminder that maybe the iPhone 5C isn't so bad considering matters at hand (i.e. you not being a part of the 1%), have no fear, this story about Beyoncé and Jay Z being rich as hell is here.
It's not at all surprising to know that the couple tops the recent Forbes list acknowledging the highest-earning celebrity couples in all the land.
After all, both are touring, both have endorsement deals, and both have outside investments that constantly make me go, "Why in the hell did I not become a rapper, rapper-singer, or some sort of combination of the two aided by lots of studio tricks?"
Still, $95 million is a lot of damn money so shout out to them and please, oh please, adopt me. I'd be a wonderful big brother to Blue Ivy. Hell, I'll refer to Beyoncé as "MOTHA!" with no shame. We're also both from Houston. Seriously, this sounds like fate.
That said, while they certainly make a lot of money together, Madonna on her own made $125 million.
Actually, Bey Z, leave me application for adoption on file, but let me holla at Madge real quick. She loves Black kids and pretty men. I'm pretty sure the two of us would have a wonderful time together, too.
Just a thought, y'all.
Be the first to receive breaking news alerts and more stories like this by subscribing to our mailing list.