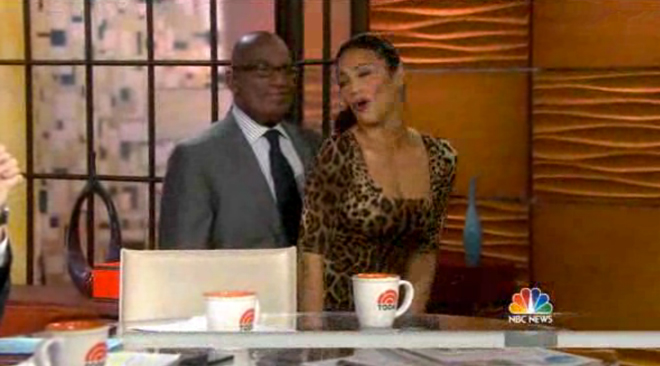 As hard as it might be to believe, Paula Patton is A-OK with Miley Cyrus twerking on her husband Robin Thicke at the VMAs.
"I'm not that uptight. I'm not a traditionalist … Twerking can help the love," she said while on the Today Show. "I want him to express himself however he feels and I want him to let me do the same."
So all of y'all out there worried about how Robin Thicke's wife might've felt about Miley's cheeks flapping on Robin's beefcake, keep it movin'. Paula ain't bothered in the least.
And just to prove that she's not afraid to bump and grind with another celebrity, Paula got up and gave Al Roker a little taste of her cake, cake, cake, cake.
Don't hurt him, Paula. Don't hurt him.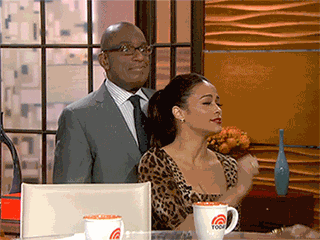 You know Al Roker went home and rubbed a few out as he replayed that moment over and over again in his head.
[HuffPo]
Be the first to receive breaking news alerts and more stories like this by subscribing to our mailing list.