It's one thing to want to touch greatness, it's quite another to yank one of the world's most beloved stars offstage like the Hamburglar snatching a bag of Big Macs.
Beyonce probably saw her life flashing before her eyes when she was aggressively man-handled by a Brazilian fan while performing in São Paulo.
Most people know how generous and kind Beyonce is with her fans and she often reaches out to touch their hands while performing. Especially during the sing-songy, "your man ain't no good" anthem "Irreplaceable."
Normal fans touch Beyonce's hand and keep it moving. But one nutjob didn't think touching palms with Bey wasn't enough, he needed to take her home. So when Beyonce extended her arm, this nutjob seized the opportunity and yanked Beyonce right off the stage.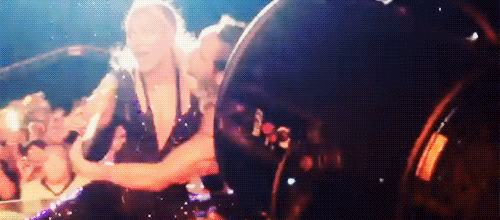 In the words of Jay Z: "Look but don't touch, mothaf**ka think twice/ Cause the gat that I clutch got a little red light."
Seriously, I wish Julius, Beyonce's bodyguard, would've snapped that idiot's neck and banned him from attending any future Beyonce shows until Blue Ivy graduates from college. You don't endanger the queen's life and get away with it.
But Beyonce was feeling generous and kind so she let him off the hook, telling her security, "It's alright."
WATCH BEYONCE'S SCARY FAN ENCOUNTER ABOVE
Be the first to receive breaking news alerts and more stories like this by subscribing to our mailing list.