When you get to the check-out line at the grocery store this week, try to keep your composure if you happen to notice Kelly Rowland showing off that sexy bikini body of hers on the cover of the October 2013 issue of Shape Magazine!
Inside, the 32-year-old R&B singer talks about her favorite part of her body, what she likes to do when she's in relaxation mode and how staying in shape makes her feel "sexy" because "Isn't that everyone's goal when they work out, to look good naked?"
Yes, but not everyone can (or will) look good as you do, Kelly!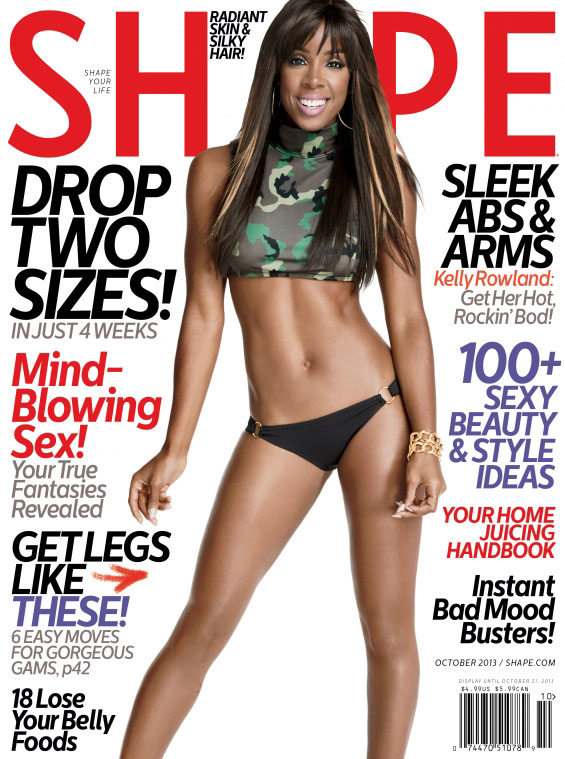 Read more quotes from the issue below.
On how she relaxes:
"When I want to relax, I usually cook or watch an episode of Game of Thrones. But if I'm really worried about something, nothing is better than a walk on the beach, which is where I meditate. It's so peaceful. And by meditate, I mean talk to God. Prayer is my best de-stresser."
On finding something she loves about her body:
"My trainer always tells me to find something I love about my body. For me, it's my arms, which I got from my grandmother. I remember she always wore tank tops and cute little shirts that showed off her upper body, and I thought it was so cool! So I'm proud to say, I love my toned arms."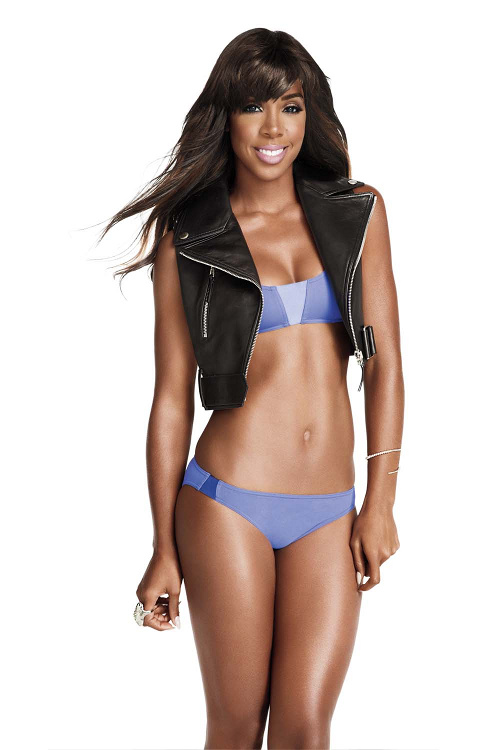 On the part of her body she works out the most:
"What I've learned is, I use my core for everything. Absolutely everything. When I'm dancing on stage, when i'm walking around — I have to make sure that my core is strong, is tight. You use it for everything."
On her strenuous workout regimen:
"I work out five or six times a week. I feel better, look better, sleep better. As I'm getting older, the Rowland family trait of having bigger bottoms is taking its toll on my hips and butt. The other day, [my trainer] had me doing squats that were so hard I wanted to kill her. But my behind is getting higher and tighter. Exercise really does change your body."
On her secret to controlling cravings:
"When I want a steak, I grill some Portobello mushrooms and put a little goat cheese on them. And I've learned to satisfy my sweet tooth by replacing Reese's Peanut Butter Cups with half a tablespoon of almond butter on half a banana."
For more on Kelly Rowland, visit Shape.com and pick up the October 2013 issue of Shape magazine, available on newsstands and on the iPad now!
Be the first to receive breaking news alerts and more stories like this by subscribing to our mailing list.