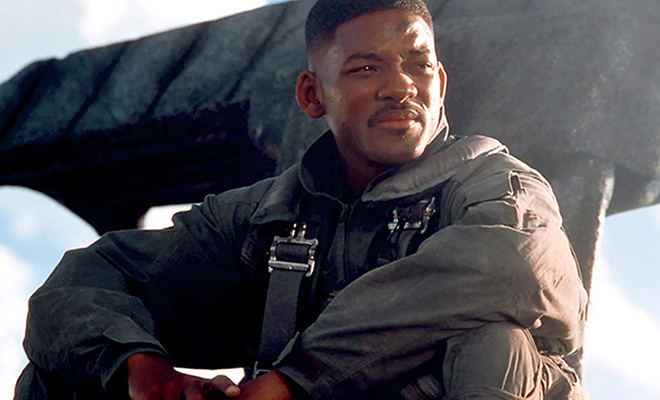 Remember when the director of the announced "Independence Day" sequel said Will Smith was too expensive to do the sequel? Yeah, he's backtracking now.
In an interview with Digital Spy, Roland Emmerich confirmed that he is "in talks" with Smith to reprise his role as Captain Steven Hiller in the thriller, which is set for a 2016 release.
"I sometimes say no, Will Smith will not be in it because he didn't want to do it at first," he said. "Now we have a meeting planned, we want to talk about it again. Anything can happen."
Interestingly enough, back in June, Will Smith said while promoting After Earth, "I think I'm going to start moving out of that and finding more danger in my artistic choices."
So why the change all of a sudden? Well, both of them need a hit, so what's the harm in talking?
I liked Independence Day back in 1996, but I'm not sure whether or not I'm interested in a sequel after all this time. Adding Will Smith and Vivica Fox might help, but eh. As for Will wanting to take more risks, I wish he would hop to that already.
He turned down Django Unchained and instead spent most of 2013 promoting After Earth. And we all see how well that went.
Be the first to receive breaking news alerts and more stories like this by subscribing to our mailing list.