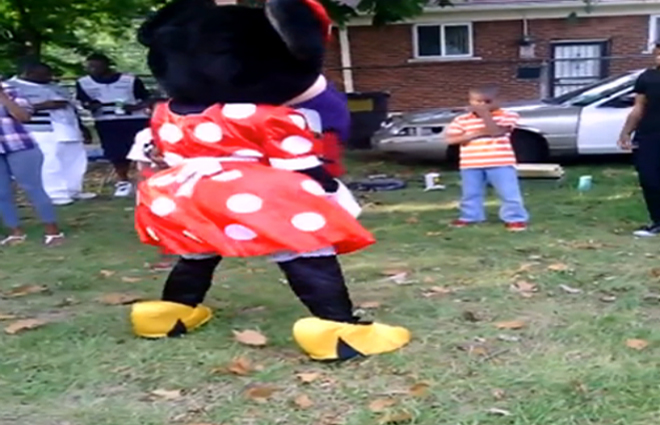 You might be sick and tired of twerking, now that Miley Cyrus has made it mainstream, but make room in your heart for this video of Minnie Mouse droppin' it like it's hot over Labor Day weekend.
Somebody, probably a bad-ass teenager, decided to throw on a Minnie Mouse suit over the three-day weekend and get to twerkin'. Of course this ratchet behavior HAD to be captured on video and uploaded to WorldStarHipHop for all to enjoy.
In the video, "Minnie" is seen twerkin' it to "Don't Drop That Thun Thun," the national twerkin' anthem. And she even pulls off a stanky leg for good measure.
The only thing missing was Mickey Mouse gyrating behind her Robin Thicke style. Otherwise, Minnie outdid and outwerked Miley without even breakin' a sweat or shifting her iconic bow. Legend.
Be the first to receive breaking news alerts and more stories like this by subscribing to our mailing list.