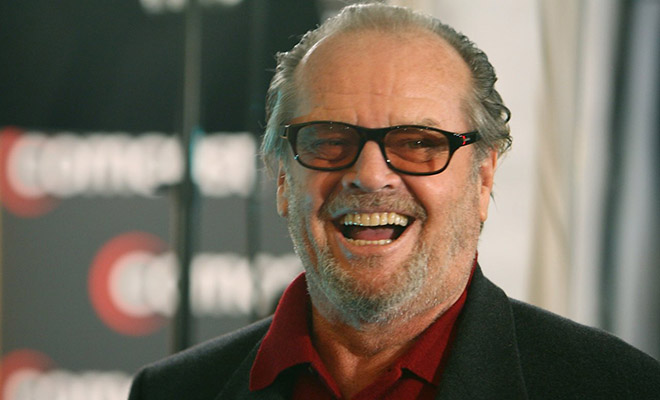 Radar Online shook the Internet up earlier today with one of their "exclusive" stories. This one alleged that famed actor Jack Nicholson had "quietly retired" because, at 76 years old, "his memory isn't what it used to be" and he was having trouble remembering his lines.
"Jack has — without fanfare — retired," a well-placed Hollywood film insider confirmed to Radar. "There is a simple reason behind his decision — it's memory loss. Quite frankly, at 76, Jack has memory issues and can no longer remember the lines being asked of him."

The three-time Academy Award winner has not worked since How Do You Know in 2010 starring Reese Witherspoon, Paul Rudd and Owen Wilson.

Tellingly, producers for the forthcoming film Nebraska had wanted him to play the key role of an aging, booze-addled father who makes the trip from Montana to Nebraska with his estranged son in order to claim a million dollar Mega Sweepstakes Marketing prize. The role ultimately went to Bruce Dern, after Nicholson advised the filmmakers that he was not interested, the source said.

"Jack has no intention of retiring from the limelight," said the source, who noted his regular appearances on the Hollywood party circuit, court side at his beloved Lakers and his co-presentation of the Academy Award for Best Picture with First Lady Michelle Obama, earlier this year.

"He's not retiring from public life, at all. He just doesn't want a tribute," added the insider. "He's happy to tacitly join the retirees club like Sean Connery."
But as it turns out, Radar Online is just trolling for pageviews, once again. Jack Nicholson's memory is just fine and our favorite Hollywood legend is NOT retiring from acting anytime soon.
Shortly after Radar's story broke, the much more reliable NBC News followed up with their own report (via ITV.com) saying Radar's was "100%" false.
An unnamed source reportedly said that Nicholson is, in fact, "actively reading scripts and is looking forward to his next project."
So now that you have the truth … can you handle it? Can YOU, handle, the truth?
We'll just let ol' Jack Nick tell it: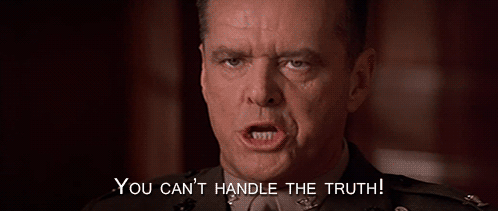 Be the first to receive breaking news alerts and more stories like this by subscribing to our mailing list.