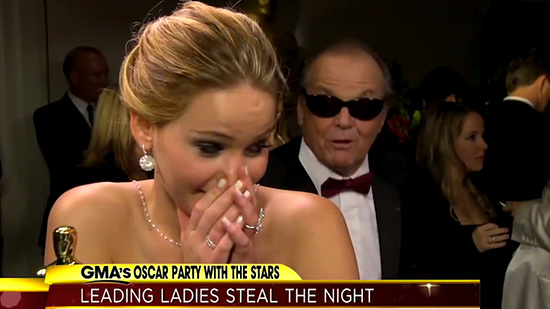 Jennifer Lawrence already had an amazing Oscar night with her win for Best Actress, but her run-in with Jack Nicholson at the end of the night may have topped it all off.
Lawrence was interviewing with ABC's George Stephanopoulos when Nicholson interrupted the conversation to tell Lawrence how much he admired her role in "Silver Linings Playbook."
"Thank you … you're being really rude!" JLaw jokingly said. The conversation then turned flirtatious.
"You look like an old girlfriend." Nicholson said to Lawrence.
"Oh, really? Do I look like a new girlfriend?" Lawrence hilariously replied to Nicholson.
"I've thought about it," Nicholson said walking away, but he quickly returned.
Lawrence buried her head in clear astonishment and embarrassment, clearly showing off being star struck and shock that Nicholson was flirting with her.
"Is he still here?" Lawrence asked Stephanopoulos.
"I'll be waiting," Nicholson jokingly replied.
The whole exchange was pretty classic.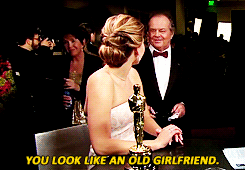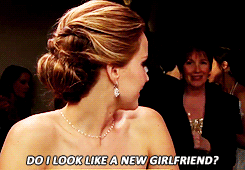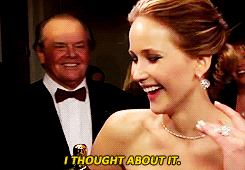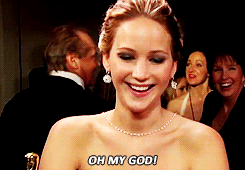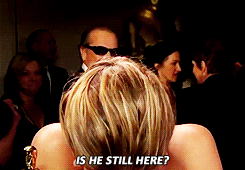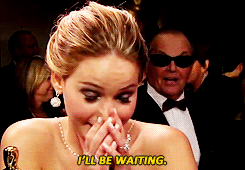 WATCH HERE:
[GIFs]
Be the first to receive breaking news alerts and more stories like this by subscribing to our mailing list.