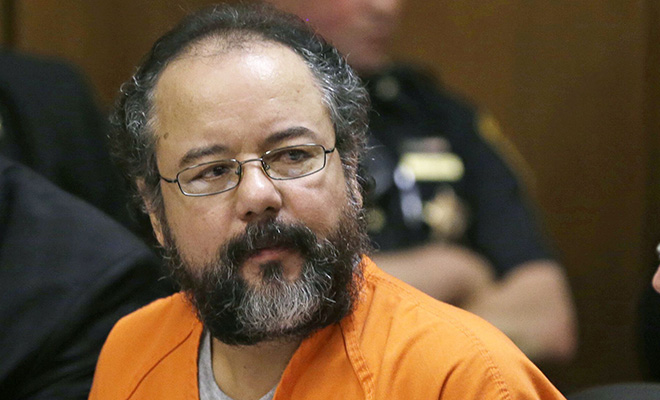 Ariel Castro — the Cleveland man who was sentenced to life in prison last month for the kidnapping, rape and beatings of three young women he held captive for 10 years in his basement — was found hanging in his prison cell late Tuesday night.
A spokesperson for the Ohio correctional facility where Castro was being held said that the former school bus driver, who was on suicide watch and isolated from the other inmates, was found dead at around 9:30 p.m. when prison staff were making their rounds.
After medical personnel tried to resuscitate him, he was transported to a nearby hospital where he was pronounced dead about an hour-and-a-half later.
"He was housed in protective custody which means he was in a cell by himself and rounds are required every 30 minutes at staggered intervals," JoEllen Smith of the corrections department told CNN in a statement. "A thorough review of this incident is underway," she added.
In July, 52-year-old Castro pleaded guilty to over 900 charges, including rape, kidnapping, and murder in a plea deal with prosecutors that allowed him to escape the death penalty.
On August 1, he was sentenced to life, plus an additional 1000 years in prison without the possibility of parole.
Be the first to receive breaking news alerts and more stories like this by subscribing to our mailing list.