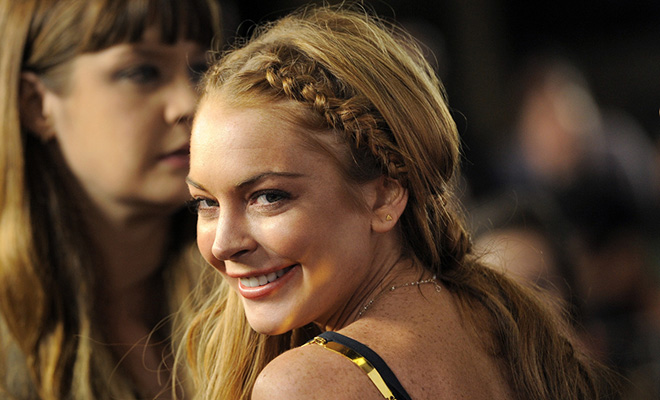 Lindsay Lohan sat out the Venice Film Festival premiere of her latest film "The Canyons" on Friday and the film's director, Paul Schrader, wasn't too happy about that.
According to Vulture, during a press conference for the film at the annual event, Schrader proclaimed himself "a free man" before going off on a mini rant about the actress.
"For the last 16 months I've been hostage, by my own choosing, to a very talented but unpredictable actress," he said. "She was supposed to be here today, she said she would be, but she is not."
The once sought after filmmaker helmed "American Gigolo" and wrote classics like "Raging Bull." Yet in recent years, his career has inexplicably flat lined.
It's unclear why such a respected artist would work on such a trashy low-end flick like "The Canyons" and put up with Lohan's crap, but it happened.
As you may remember, Schrader's frustrating experiences with the actress were chronicled in the New York Times article "This is What Happens When You Cast Lindsay Lohan in Your Movie." In it, Lohan's chronic lateness to set, difficult behavior and baffling sense of entitlement are described in great detail.
So what did Lohan have to say about her absence?
Apparently, the star is avoiding the glamorous and booze-filled film festival scene so that she can maintain her sobriety.
In a statement posted on her website on Saturday, the actress explained, "I have to clear up these reports. I was never confirmed to attend," she posted.
"Of course, I would have enjoyed returning to that wonderful city and being a part of this amazing event, but my focus is on my health and well-being. Plain and simple, it is of the utmost importance."
Some might see this as another instance of Lindsay Lohan being unreliable, but if you watched her "Oprah's Next Chapter" interview, you'll remember that Oprah advised her against taking an upcoming trip to Europe, and according to the postscript, she ultimately decided to cancel the trip.
Could it be that Lindsay Lohan is actually … **GASP** … growing up and learning how to make good decisions?
Be the first to receive breaking news alerts and more stories like this by subscribing to our mailing list.