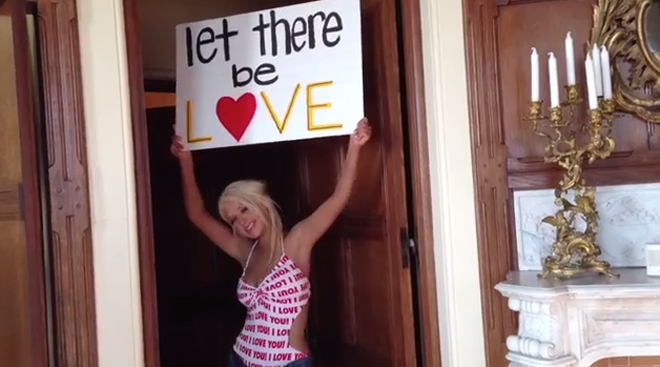 Poor Christina Aguilera. Life has a nasty habit of kicking her when she's clearly face-down and on the ground.
After the abysmal failure of her seventh studio album, Lotus, Christina went into exile. Her record label shrewdly abandoned the project after one single and Xtina's fans were left out in the cold with no explanation for the aborted album campaign.
To be fair, the label did try to generate buzz for another single, "Let There Be Love," but that never really caught on with radio either, so they just let it be.
Xtina's fans have suffered terribly in the stan wars and their outcry for Xtina to release a full-fledged music video for "Let There Be Love" has been ringing around the Interwebz for some time. After penning an obnoxiously long-winded letter to her fans that basically said, "Thanks for sticking by me even though I've dropped two flop albums back to back," she decided to give the fans what they'd be asking for: a video for "Let There Be Love."
Now I know that Xtina's Lotus probably cost her label a pretty penny, which she no doubt has to pay back, but she's stackin' checks from her gig with "The Voice". So why the hell couldn't she hire her own director and do this video right for her fans? Aren't they worth more than a Walmart posterboard and some Crayola markers? This ain't right.
WATCH THE VIDEO FOR CHRISTINA'S SINGLE ABOVE
Be the first to receive breaking news alerts and more stories like this by subscribing to our mailing list.