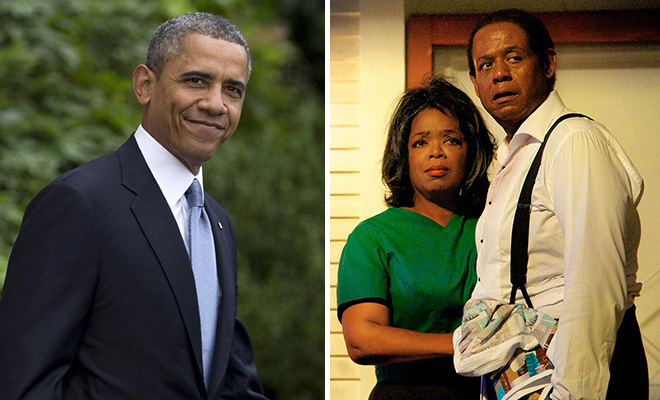 "The Butler" isn't just a hit with audiences. The historical drama has also gotten the seal of approval from the President himself.
According to the Hollywood Reporter, in an interview with radio host Tom Joyner, President Barack Obama praised the film and it's moving foray into the progression of Civil Rights.
"You know, I did see 'The Butler,' and I did tear up," Obama told Joyner and his co-host Sybil Wilkes. "I teared up just thinking about not just the butlers who have worked here in the White House, but an entire generation of people who were talented and skilled, but because of Jim Crow, because of discrimination, there was only so far they could go. And yet, with dignity and tenacity, they got up and worked every single day, and put up with a whole lot of mess because they hoped for something better for their kids."
"The Butler" is inspired by the true story of White House butler Eugene Allen, who served nine presidents.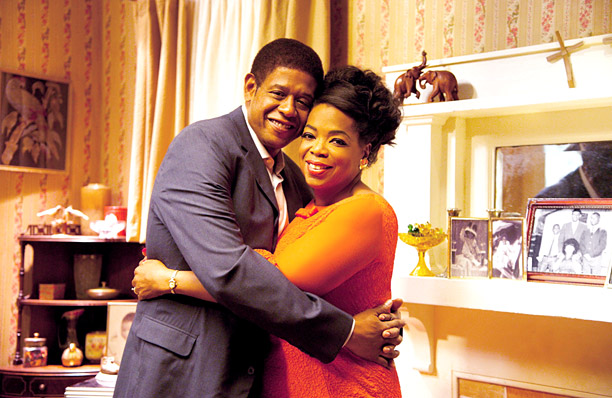 Directed by Lee Daniels, the film follows the fictionalized version of the oval office staff member, Cecil Gaines (Forest Whitaker). Oprah Winfrey stars as his wife Gloria, who stands by her man, yet feels neglected due to his long work hours.
One of the most riveting moments in the movie is towards the end when Cecil, who grew up on a plantation and watches his father get killed for speaking up, witnesses Obama's inauguration.
Obama said he was impressed with the acting in the film, singling out Whitaker and Oprah for their work.
"All of the acting was terrific, and I thought Forrest Whitaker was wonderful. And Oprah, my girl, she can act," President Obama raved of the media mogul. "She's just a wonderful actress."
Obama also discussed his own experiences with White House butlers.
"I'm glad they did [the film]. And I will tell you that the butlers who are now here in the White House, when we first arrived, when Michelle and the girls first arrived, they could not have been kinder to us and warmer to us," he said. "And part of it, I suspect, is they look at Malia and Sasha and they say, well, this looks like my grandbaby, or this looks like my daughter."
"And I think for them to have a sense that we've come that far was a powerful moment for them, and certainly a powerful moment for us," he continued. "We love them to death. They look after us just wonderfully."
Be the first to receive breaking news alerts and more stories like this by subscribing to our mailing list.