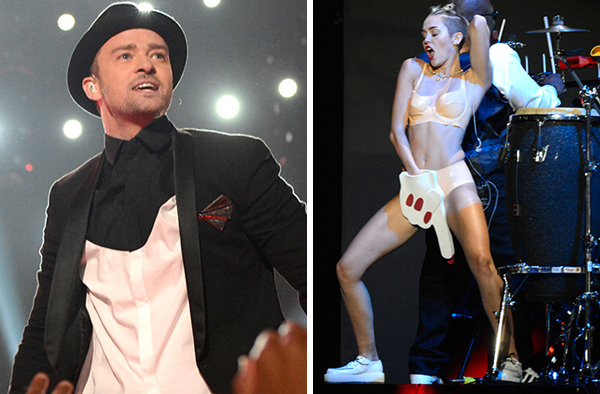 Justin Timberlake is many things. Super talented, mega rich and incredibly successful. He's also a really nice guy.
So when he sat down for an interview with Angie Martinez on Hot 97 for a post-VMAs interview, he of course played nice when the subject of Miley Cyrus's VMAs performance came up.
"It's the VMAs. It's not the Grammys. We're talking about Madonna in a wedding dress humping the stage, we're talking about Britney doing a striptease. This cycle is not uncommon," Justin said. "To me, it's almost like if something like that doesn't happen at the VMAs, then I feel like it was boring."
True, we love our shock value at the VMAs, but the difference between Britney and Madonna's VMAs moments is that they were more awe-inspiring and less nausea-inducing than Miley's bizarre stunt. A shocking performance is great, but if it damages your brand, it might not be worth the increased attention and chatter.
But tucked nicely in that sweet defense, Justin low-key shaded the hell outta Miley too. While he was trying to compliment the former Disney star on her record, "We Can't Stop," he hinted that her vocals on the live performance at the VMAs weren't so hot.
"I think ['We Can't Stop'] is jammin'….when I hear it on the radio," Justin said.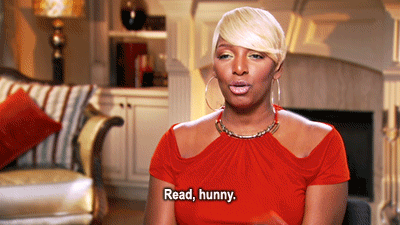 He's not lying though. Miley's throat sounded like she swallowed a California wildfire. There was not one clean note coming out of that girl's mouth the whole night.
LISTEN TO JUSTIN'S INTERVIEW TO HEAR HIS DEFENSE/SHADE OF MILEY
Be the first to receive breaking news alerts and more stories like this by subscribing to our mailing list.