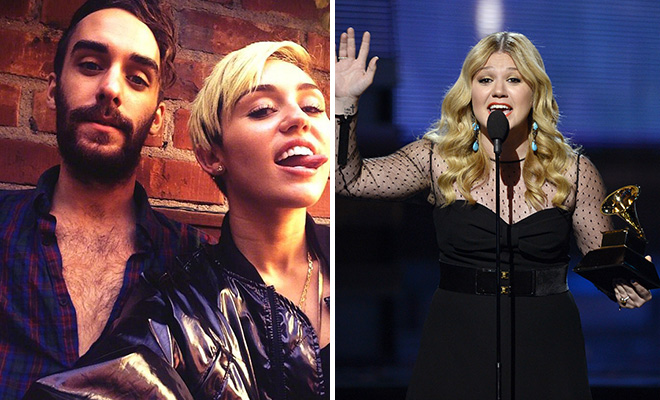 If you didn't like watching a grown man (Robin Thicke) simulate anal sex with a 20-year-old (Miley Cyrus) on stage, then you're a jealous hater.
Well, at least that's what Miley's friends think.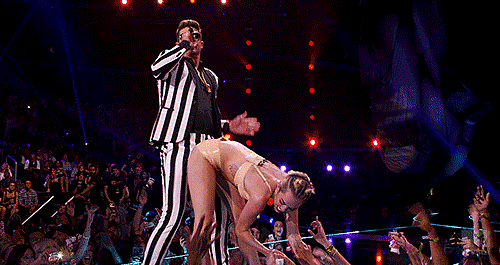 Unless you've stayed away from the internet and/or people until now, you know that the former tween sensation attempted to be "shocking" and "edgy" at the 2013 VMA's by twerking in everyone's face while teddy bears danced around her in the background.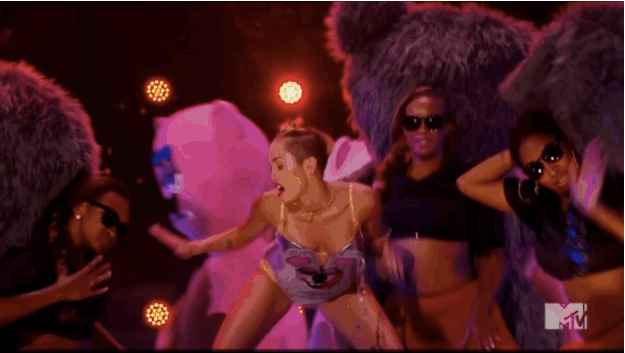 It's always horrendous to see a pampered young white woman, who grew up rich, falsely believe she's a part of "street" culture.
The performance, which was pretty much a whole lot of cringe-worthy dry humping set to music, has been heavily criticized and serves as an example for the dire state of the music industry. So naturally, a legitimate artist like Kelly Clarkson seemingly took issue with the onetime Disney star's raunchy set.
Just saw a couple performances from the VMA's last night. 2 words…. #pitchystrippers

— Kelly Clarkson (@kelly_clarkson) August 26, 2013
In all fairness to KC, she probably wasn't just talking about Miley Cyrus, as there was no shortage of "strippers" last night (see: Lady Gaga). Apparently ass cleavage is something the kids today like to show off. But in any event, the "American Idol" winner's comment didn't sit well with Cyrus' posse.
Moments after Clarkson's post went up, one of Miley's friends quipped on Twitter:
Kelly Clarkson called Miley a pitchy stripper. Do you think she's mad because her past few singles flopped and wasn't asked to perform?

— Dominic Riccitello (@DominicScott) August 26, 2013
Then another one of Miley's BFFs, Cheynne Thomas tweeted back:
@DominicScott and she's fat and 30..

— Cheyne Thomas (@CheyneThomas) August 26, 2013
@DominicScott the reasons Kelly Clarkson is bitter could really go on for day..

— Cheyne Thomas (@CheyneThomas) August 26, 2013
Looks like no one told those guys that everyone and their mother was reaching for a barf bag during their friend's hot mess of a "performance."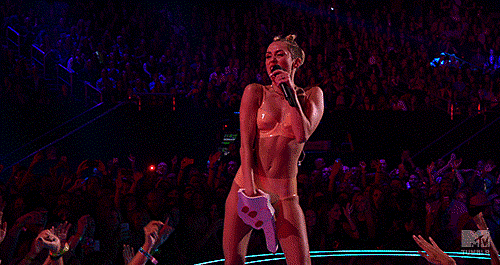 If you don't mind your eyes being assaulted, you can watch it here:
Quick question: Can people suffer from a condition in which they don't have the ability to put their tongue back into their mouth? If so, Cyrus needs to get herself some medical attention STAT.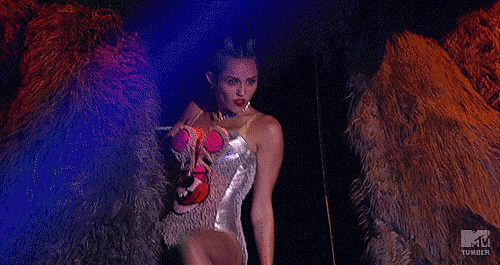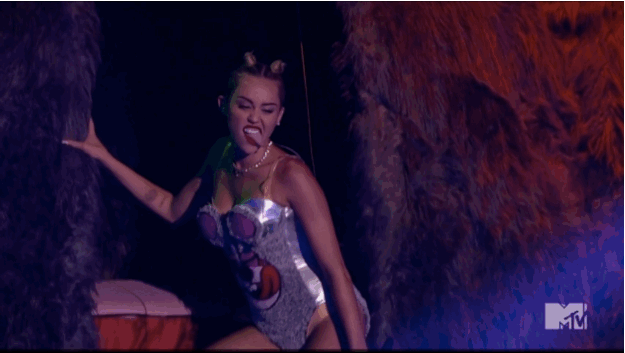 Be the first to receive breaking news alerts and more stories like this by subscribing to our mailing list.