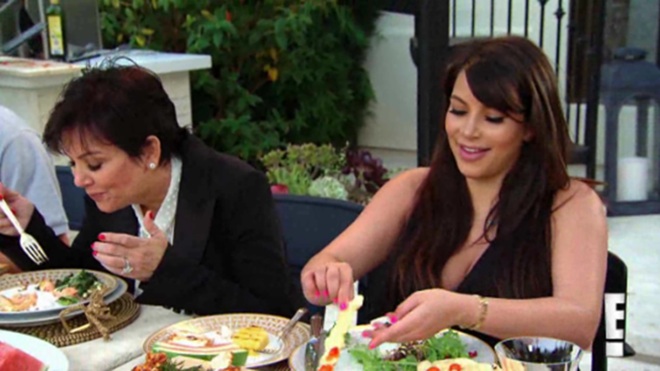 In case you didn't already feel like you knew everything about Kim Kardashian, here's one more lovely bit of information about the reality star.
In a new clip from an episode of "Keeping Up with the Kardashians" released by E!, North West's mama inquires about the benefits of eating placenta.
In the episode, which is set to air this Sunday, the 32-year-old is enjoying a dinner with her family when she asks the chef, "Have you ever cooked a placenta? They say you can eat them."
The chef hasn't but he does share his own insights into one eating their own placenta after their baby is born.
"My wife did that," he says, before describing the health benefits of the controversial practice.
It's still unclear whether or not Kim decided to try it for her herself but I'm sure we'll find out sooner or later if she did.
Be the first to receive breaking news alerts and more stories like this by subscribing to our mailing list.