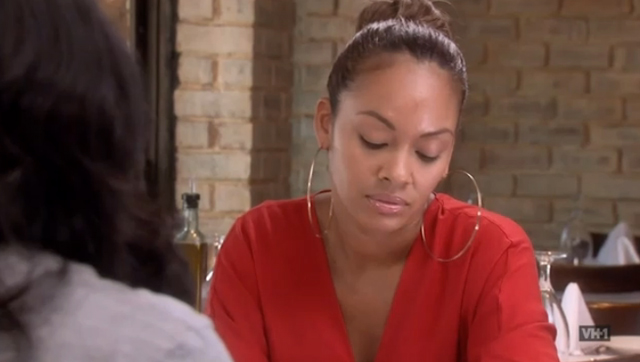 When news broke of Chad and Evelyn's domestic violence incident last year, VH1 was knee-deep in filming their spinoff series, Chad and Evelyn. After the incident, the show was scrapped but it looks like the footage was recycled for the "Basketball Wives" season premiere.
Weighed down by heaviness of domestic violence and assault, the season opener for season 5 of Shaunie O'Neal and VH1's storied franchise is a far more somber affair than usual.
While you can understand and even appreciate the softer tone and touch given the material at hand, the whole gloom and doom of the Chad and Evelyn incident lingers for far too long in the episode.
Usually, when Evelyn Lozada is on camera, she's cursing, yelling or throwing dishes at somebody's head. But since she got the headbutt of life, Evelyn is on a world tour seeking advice from everybody and their mama.
First, though, Evelyn has to go public with her version of events and cover her ass. So she meets with her publicist to hatch a plan.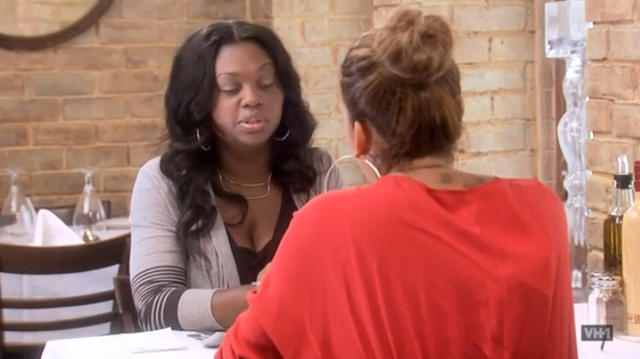 As we all know, Evelyn ended up interviewing with Iyanla Vanzant and spilling all the beans. Which wouldn't be an issue, but over and over again, Evelyn is forced to recount her sob story to her castmates and then her daughter, Shaniece.
Seriously, we start the episode at Evelyn's house talking about Chad and then we end it with all of the ladies sitting at the dinner table talking about Chad and Evelyn. Jesus, kill me, please.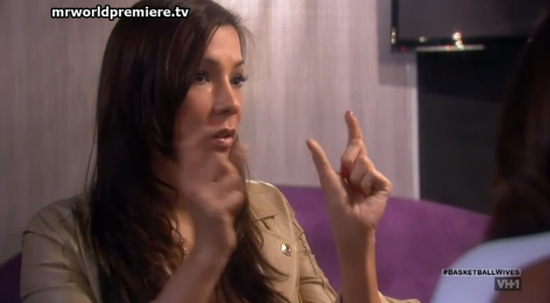 The one friggin' bright spot was when Suzie strolled into the restaurant to "hang" with the girls. But this Suzie ain't the same ol' G. Apparently, Suze underwent some massive plastic surgeries, which included the doctor's breaking her facial bones and removing her front teeth. In the end, it was pretty much a waste of money since Suzie pretty much looks the team as same. Just with slightly swollen cheeks.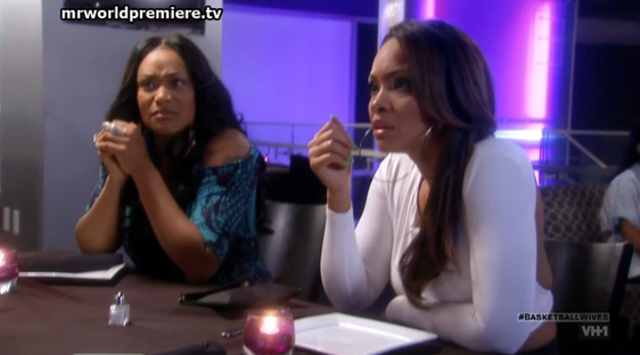 Tami and Evelyn are not amused.
A Turning Point for Tami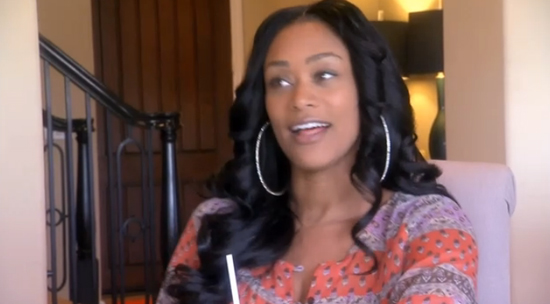 While Evelyn sucked up about 90 percent of the episode's airtime, the other 10 percent went to Tami Roman and her sick mother. In a tearful confession to her BFF Shaunie, Tami explains how her mother played a central role in her life. She's been at her side when her ex-husband and reality TV fans weren't.
In a touching sisterly moment, Shaunie grabs Tami's head in a move to reassure her.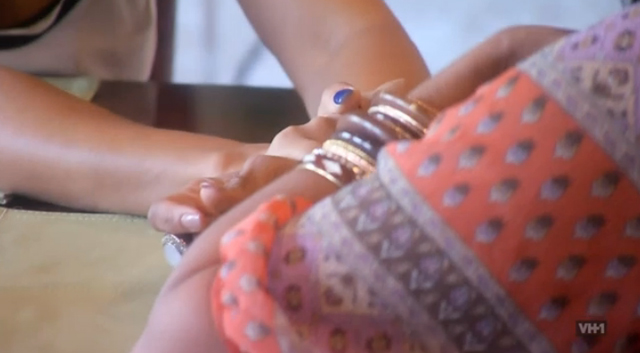 No doubt this was a sweet move. But it made "BBW" feel more like an extended sequel to "Waiting to Exhale".
But have no fear, the preview for future episodes showed lots of wig tugging, swear words. So hopefully we can pull "BBW" out of La La ASAP.
Be the first to receive breaking news alerts and more stories like this by subscribing to our mailing list.