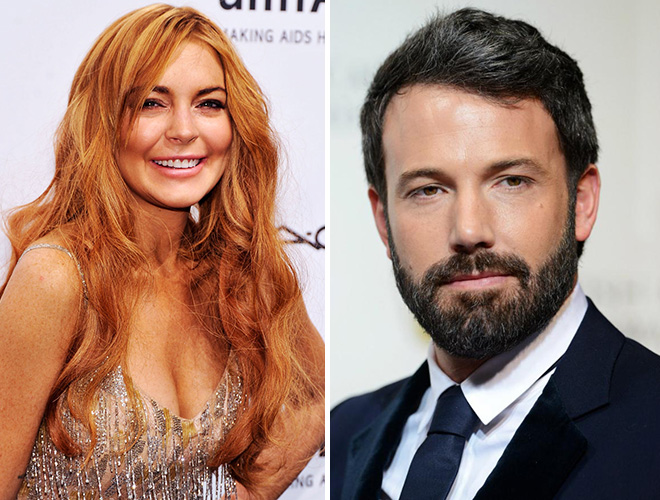 While Lindsay Lohan's latest comeback seems to have attracted positive attention from many of her peers, few would have expected Oscar-winner Ben Affleck to be involved in her recovery.
Yet according to Us Weekly, Affleck has become something of a mentor for Lohan. The mag reports that the actor/director visited the starlet during her 90-day stint in court mandated rehab.
Sources allegedly told Us that the "Argo" helmer stopped by the Cliffside Malibu Rehab Center to give Lohan advice on how to maintain sobriety in an industry that doesn't always support a healthy lifestyle.
If you'll recall, Affleck checked into rehab for alcohol abuse back in 2001 and has been sober ever since.
The actor turned director reportedly shared with Lohan the benefits that await her career if she "makes a real effort" to stay clean.
Though the story sounds nice, it's not clear whether or not it's fabricated. One thing's for sure, there's little to question about Lohan's upcoming interview with Oprah.
Based on the promos for the "Oprah's Next Chapter" interview, it's clear that the talk show queen doesn't pull back on the tough questions like "What's going to be different this time?" and "What do you know about yourself now that you wish you had known six rehabs ago?"
In the interview, which is set to air on this Sunday, Lohan admits "I'm my own worst enemy, and I know that."
Be the first to receive breaking news alerts and more stories like this by subscribing to our mailing list.