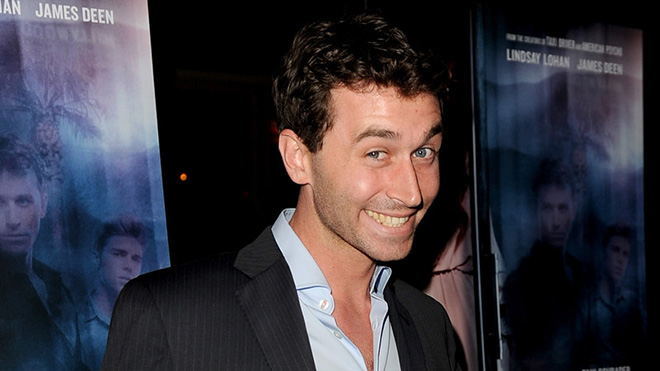 James Deen isn't just a porn star who sometimes films sex tapes with reality stars, he's also a film critic. Well, he's only reviewed one film, but everyone has to start from somewhere.
In case you managed to avoid hearing about the train wreck of a movie that is "The Canyons," the film stars Deen alongside Lindsay Lohan. It marks Deen's first non-adult film, though based on the trailer, it's plenty raunchy, and not surprisingly, the film has earned scathing reviews from critics.
What is unexpected though, is the fact that Deen himself has written a mostly negative assessment of his own work in the flick.
The 27-year-old posted this on his blog, which is titled "James Deen Blog: Boobs, Buttholes, and Burritos" and has a section called "Watch Me Bang."
"I caught glimpses and am still kicking myself. I now have a new plan. acquire the movie, watch it alone at home. from what I saw it looked like everyone did a very good job. I give my acting a c plus. Not horrible but definitely could have done better. Watching it was very educational and I want to re shoot it and do all sorts of things better. but hey, if I ever get to do another narrative feature I now have all sorts of information on how to improve my performance. That is also just an opinion and I will always be harder on myself than anyone else…"
But just because Deen is critical of himself, doesn't mean he wants other people to be. He asked that readers not post "dick bag comments" on the post and linked to something he wrote in January asking that people not be "dicks" in the comments section of the blog.
Be the first to receive breaking news alerts and more stories like this by subscribing to our mailing list.