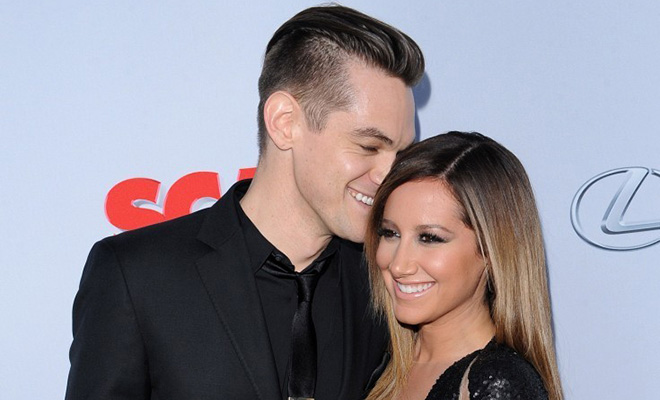 It seems like just yesterday, Ashley Tisdale was singing during gym class in the hit Disney channel special "High School Musical." But at 28, the actress is now a grown woman, who is reportedly set to walk down the aisle.
The former tween sensation is reportedly engaged to musician Christopher French, who currently performs in the rock band Annie Automatic. The two have been public with their romance since December 2012.
Hinting that something special has recently taken place in her life, Tisdale tweeted this today:
Best night of my life. We're on top of the world

— Ashley Tisdale (@ashleytisdale) August 9, 2013
And Life & Style is confirming that the "Scary Movie 5" star's post is about French's proposal by quoting an anonymous source close to the starlet.
"It happened on the 103rd floor at the top of the Empire State Building," they told the mag. "It was totally romantic and Ashley's over the moon, of course!"
The source added, "He had been planning on it for awhile. I think she knew it was coming but she is so happy."