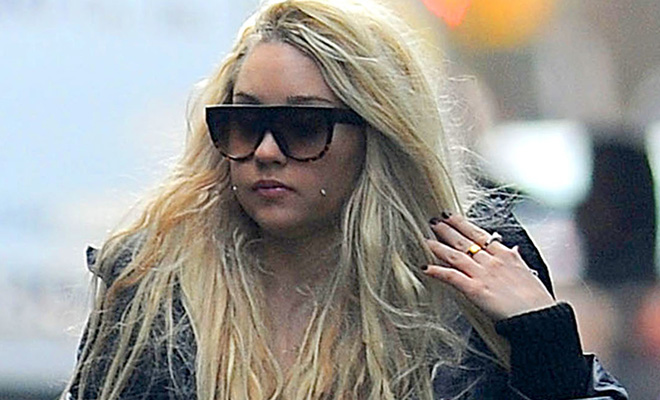 Surprise! Psych professionals think Amanda Bynes needs to be kept on a psychiatric hold for a longer period of time. TMZ is reporting that the troubled starlet will be kept on a psych hold for another 30 days.
This means that she was unable to appear in court on Friday, where a judge was set to determine whether or not to grant her parents conservatorship.
According to Us Weekly, the judge obliged doctors' request to keep Bynes longer after visiting the hospital where she is currently being held. According to the mag, a psych hold is typically extended when a patient is "gravely disabled as a result of a mental disorder." She was initially supposed to be held for two weeks.
As you'll recall, the 27-year-old was taken into doctors' care after she started a fire in a stranger's driveway. The incident took place while Bynes was visiting her hometown of Thousand Oaks, Calif.
Days later, the former "All That" star's parents put in a request to have control over their daughter's personal and financial decisions, which was granted on a temporary basis to her mother on Friday.
For over a year, Bynes has been partaking in utterly bizarre behavior. Gradually it became clear that her puzzling actions were the result of a severe mental illness and not simply a celebrity seeking attention.
Perhaps, she will finally be diagnosed and get the proper treatment for whatever it is she's been suffering from.
Be the first to receive breaking news alerts and more stories like this by subscribing to our mailing list.