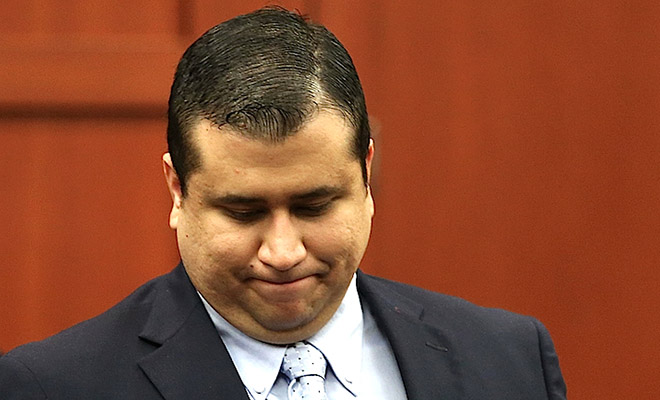 Well, well, well. Look who's back in the news again after yet another run-in with the law. Just weeks after his highly publicized trial, George Zimmerman was pulled over by police in Forney, Texas Sunday after he was caught speeding.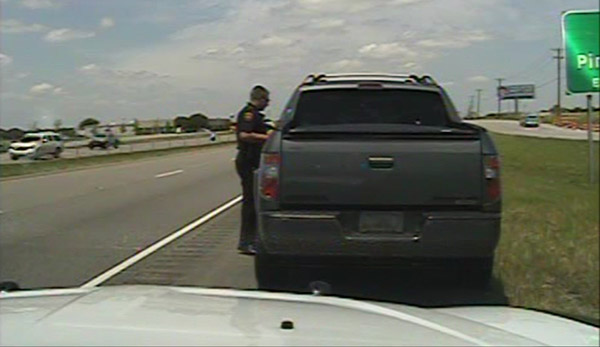 When asked by the police officer where he was headed to in such a hurry, the former neighborhood watch volunteer — who was recently found not guilty in the shooting death of 17-year-old Trayvon Martin — told him "nowhere in particular," and also informed the officer that he was packing heat.
George Zimmerman Saves Family of Four from Car Accident
At some point during the stop, which happened just after noon on Sunday, July 28th, Zimmerman audaciously asked the cop if he recognized him:
Officer: "Where you headed to?"
Zimmerman: "Nowhere in particular."
Officer: "Nowhere in particular? Why do you say that?"
Zimmerman: "You didn't see my name?"
Officer: What a coincidence."
The officer then instructed Zimmerman to put the gun in his glove box, and after conducting a routine warrant check and finding him clear, Zimmerman was let off with a warning. He didn't say why he was in North Texas or where he was headed.
"Just take it easy. Just go ahead and shut your glove compartment. Protect your firearm OK?" the officer told him.
The entire stop lasted about five minutes and was all captured on footage that you can watch below:
While police are refusing to talk about the traffic stop, since the story broke, his infamous brother Robert Zimmerman tweeted this:
Our family receives many death threats. We all continue to take our security seriously and to ensure our safety in accordance with the law.

— Robert Zimmerman JR (@rzimmermanjr) July 31, 2013
Beware, folks! Especially young black men. George Zimmerman is armed, presumably dangerous, and speeding off to "nowhere in particular."
Did I mention that he's armed?
Be the first to receive breaking news alerts and more stories like this by subscribing to our mailing list.