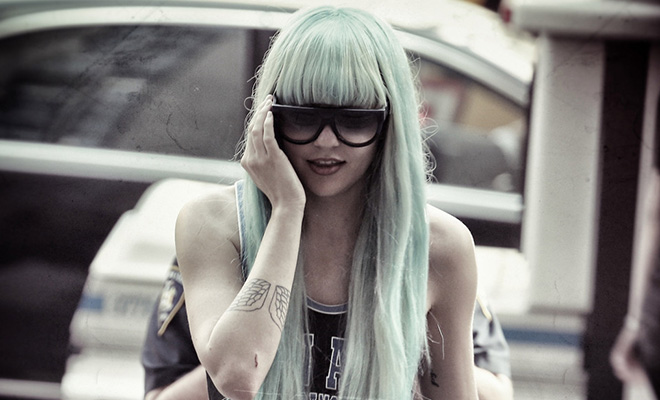 Amanda Bynes bat-sh*t crazy week is coming to an end — but her 5150 psych hold isn't. TMZ is reporting that the doctors treating the 27-year-old want more time to determine what the hell is going on with her.
On Monday, Bynes reportedly attempted to enter a retirement community while intoxicated. The following day she started a fire in a random elderly woman's driveway and was caught by a gas station security camera attempting to wash her gasoline soaked dog.
Thankfully (for Bynes), police intervened and made damn sure that she was sent to psychiatric hospital and placed on a 72-hour hold.
Bynes' latest series of puzzling incidents not only caught the attention of medical professionals, but her family has also intervened now.
On Friday, Bynes' parents sought temporary conservatorship over their daughter's finances and personal matters. This means that the two have determined that Bynes isn't mentally sound enough to make her own decisions — at least for now.
Yet, according to TMZ, the judge presiding over the case wants to wait until Bynes' two week psych hold has ended.
We get that the judge is being cautious and wants to make the right decision, but all they'd have to do is take a gander at her Twitter feed to know that she shouldn't even be in charge of her own social media account, let alone her life.
The hearing is set to take place on August 9th.
It seems as though Bynes is FINALLY getting the help she has so desperately needed for over a year. Hopefully, her doctors will come up with a diagnosis and work on treating her based on whatever condition she has.
[TMZ]
Be the first to receive breaking news alerts and more stories like this by subscribing to our mailing list.