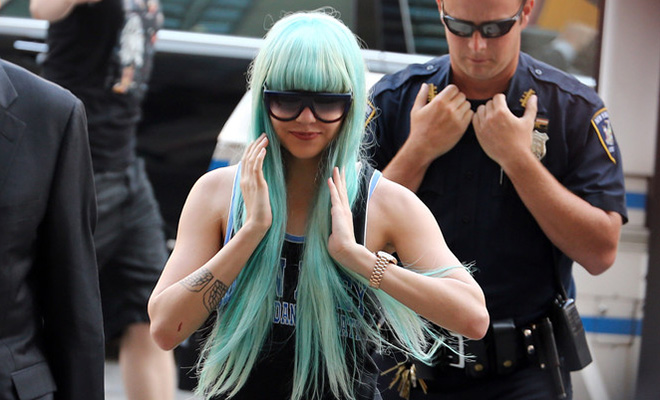 Amanda Bynes is really having a terrible week. On Monday, the troubled star was reportedly confronted by police after she attempted to enter a Thousand Oaks, Calif., retirement community while drunk –twice. The following day, Bynes was hospitalized and placed on a 5150 psych hold after she started a fire in a random elderly woman's driveway, and also allegedly burned her dog by accident.
Now
TMZ
is reporting that the starlet's parents, Lynn and Rick Bynes, have filed court documents asking a California judge to impose a conservatorship on their daughter, similar to the one over Britney Spears, which means that Bynes' parents will control all of their daughter's money and personal matters until she proves to be mentally sound.
The news comes after footage showing Bynes wandering around a gas station and entering an Employees Only zone was released by TMZ. The 27-year-old was reportedly attempting to wash her dog, who was covered in gasoline.
As we pointed out earlier, Bynes' off-the-wall behavior is becoming quite tragic. It's about time she received psychiatric help. Hopefully, her parents intervening will put an end to her puzzling and dangerous behavior.
Be the first to receive breaking news alerts and more stories like this by subscribing to our mailing list.