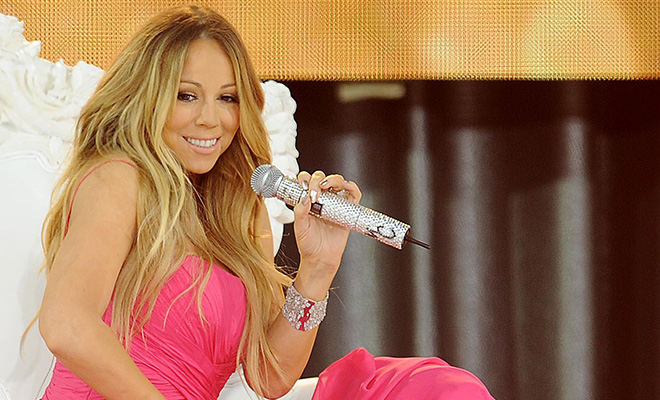 It's not that I don't enjoy a good Mariah Carey remix. After all, she has so, so many.
There's the R&B mix of "Always Be My Baby" with Xscape. The "Make It Last Forever" spin of "Thank God I Found You" with Joe and Nas. Also, who can forget about the ODB-boosted remix of "Fantasy?"
And even though not enough people paid it any mind, the "H.A.T.E.U." remix with OJ Da Juiceman, Big Boi, and Gucci Mane was the one. Same for the "Candy Bling" remix with T-Pain. Oh, and if you haven't heard it, get into that Def Club mix of the fellatio-celebrating lullaby, "Honey." It's like gospel, house, and R&B had an orgy and a beautiful baby came as a result.
As you can tell, I am a Mariah Carey lover, though I have to say, when it comes to word o fanother "Beautiful" remix, I can honestly say that I am not excited.
Like, Mariah, I love you the way you love rainbows and cotton candy, but maybe it's time to move on.
You've released what feels like 15 remixes of this track already. None have caught on yet and maybe that's a sign that the song has done all that it is going to do. It was a modest hit — peaking at no. 15 on the Hot 100 — and that's a good set up.
Now it's time for you to move on to the new single, preferably the track Mike Will Made It produced for you. It worked for Ciara.
Be the first to receive breaking news alerts and more stories like this by subscribing to our mailing list.