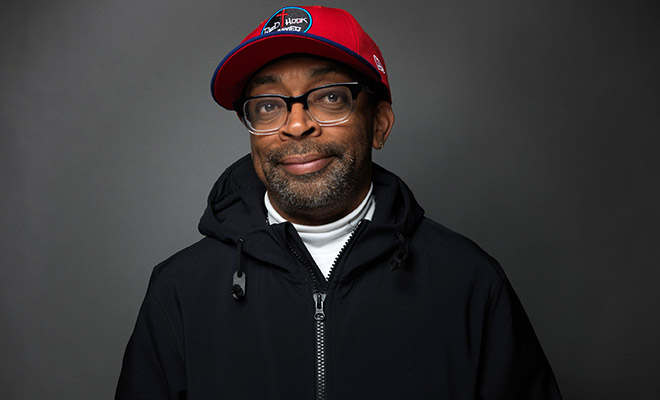 Spike Lee has become the latest celeb to utilize Kickstarter. The filmmaker is seeking just over $1.2 million funding for his yet untitled project now called "The Newest Hottest Spike Lee Joint" and he's offering all kinds of sweet rewards to doners. Well, that is, depending on your bank account and how big a fan you are of the "25th Hour" helmer.
If you want Lee to send you a shout out via Twitter, you simply have to pledge $5 while $20 will grant you online access to the film when it opens. But if you want to aim higher and attend the NY or LA premiere of the flick, that'll cost you $250. And if you're desperate to have a phone chat with him, hopefully you have an extra $500 to spare.
If second hand shoes with writing on them are your thing, you can get a used pair of Nikes for $750, though if you ask us, that one's a bit bizarre.
Do you have $5,000 and producing aspirations? Well, you're in luck! Five G's will get you an Associate Producer credit.
So how do you score the ultimate prize? Simply shell out $10,000 (which some have already done!) and you can go to dinner with Spike and have the "honor" and "priveldge" of taking in a Knicks game with him courtside.
Once intended for emerging artists, Kickstarter has become a new way for people who already have a shit ton of money to ask for yours. The upside to this is that many filmmakers can go around the studio system and freely create a project without restrictions, which is exactly what Spike Lee is doing.
So far he's raised a little over $90,000 (as of the time of this posting) with nearly 600 backers and 29 days to go.
Be the first to receive breaking news alerts and more stories like this by subscribing to our mailing list.