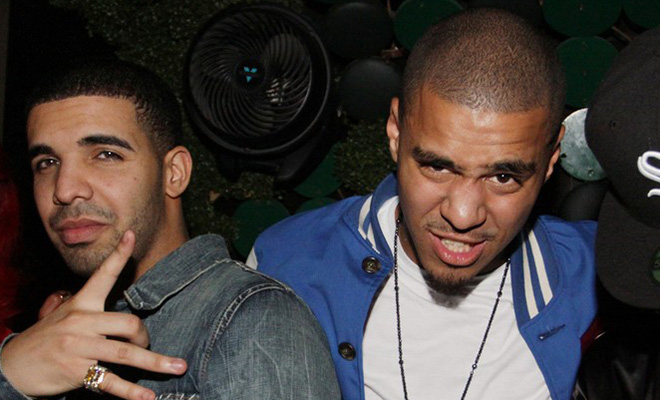 Rappers Drake and J. Cole have apologized for a lyric referring to autism in a song they did together called "Jodeci Freestyle," in which Cole raps: "I'm artistic, you n**gas is autistic, retarded."
In a blog post Sunday evening, J. Cole issued his own heartfelt apology for the offensive lyric, calling it "highly offensive to people with autism."
"Last week, when I first saw a comment from someone outraged about the lyric, I realized right away that what I said was wrong," Cole wrote. "I was instantly embarrassed that I would be ignorant enough say something so hurtful. What makes the crime worse is that I should have known better."
Cole pointed out that while he resents rappers being forced to make public apologies after being called out for controversial lyrics, his apology was not only "necessary," but also "sincere."
"To anyone suffering from Autism, either mildly or severely, I am sorry," Cole wrote. "I'm bound to make mistakes in my life, but in my heart I just want to spread Love."
He concluded his apology note with this:
"To the parents who are fighting through the frustrations that must come with raising a child with severe autism, finding strength and
patience that they never knew they had; to the college student with Asperger's Syndrome; to all those overcoming Autism. You deserve medals, not disrespect. I hope you accept my sincere apology."
Drake also stepped up and issued his own apology (via his own blog) in which he shared responsibility with his collaborator and announced that he and J. Cole decided to remove the offensive lyric from the song:
"J.Cole wrote a beautiful and moving apology to individuals and families affected by autism who were understandably hurt by a verse in 'Jodeci Freestyle.' I share responsibility and offer my sincerest apologies for the pain this has caused. Individuals with autism have brilliant and creative minds, and their gifts should not be disparaged or discounted. This was a learning lesson for both of us, and I'm grateful for the opportunity to try to right this wrong. J. Cole and I believe that it is the right, responsible, and respectful decision to remove the lyric from the song."
LISTEN TO THE SONG HERE:
Be the first to receive breaking news alerts and more stories like this by subscribing to our mailing list.