In what seems like a perfectly timed release, Lil Wayne debuted the video for his new single "God Bless America" this week in the wake of George Zimmerman's acquittal in the Trayvon Martin murder case.
The video is full of images of Wayne's native Hollygrove, New Orleans — which is still suffering from devastation following 2005's Hurricane Katrina — and it shows how America's government failed to rehabilitate the impoverished communities that were destroyed by the infamous storm. But you can't help but also draw comparisons to what's going on today, like the Trayvon Martin case, for instance.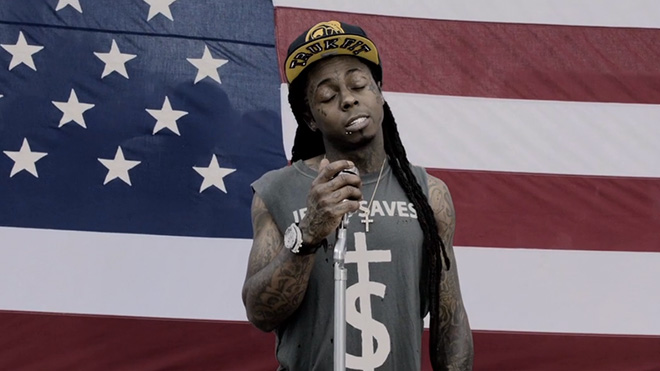 Last month, the Eif Rivera-directed clip sparked controversy after Lil Wayne was accused of trampling all over the American flag, and after a behind the scenes clip from the video showing him doing just that surfaced online, Wayne made it clear that it wasn't done on purpose.
As it turns out, the rapper was telling the truth, because there are no scenes of him walking on the U.S. flag in the 5-minute video. After the flag drops, it's completely out of the frame, with Weezy rapping in front of residents from his old neighborhood.
"God Bless Amerika" is the fifth single from his tenth studio album 'I Am Not a Human Being II.'
WATCH THE VIDEO HERE:
Be the first to receive breaking news alerts and more stories like this by subscribing to our mailing list.