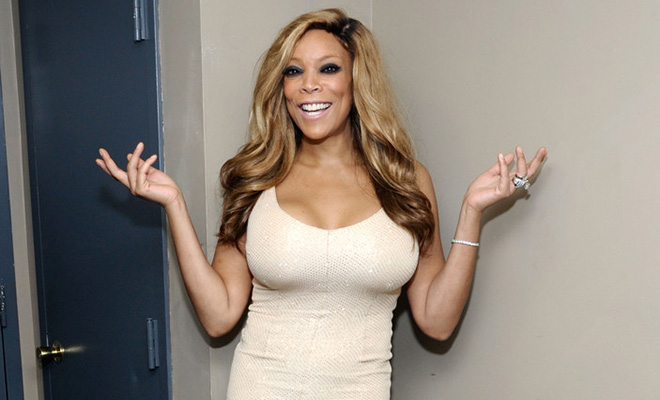 Homegirl in my head, Wendy Williams, is reportedly so self-involved that she has banned her staff from hiring any other woman that's taller than her from appearing on The Wendy Williams Show.
I would like to think this isn't true because it's not a good look for the former radio personality turned hit talk show host. Like, girl, you cannot be that pressed, can you?
I surely hope not, but alas, the New York Daily News reports:
"One woman who was on once was never invited back, because the woman was actually taller than Wendy," an insider at "The Wendy Williams Show" tells Confidenti@l.

"The woman is smart and well-spoken, but Wendy's producers said no one taller than Wendy [who's listed as being 6 feet) is allowed to come on because she doesn't like it," says the insider. "Apparently you can be pretty, but not pretty and tall. Wendy needs to be the tallest lady on set at all times. Plus, if you are funny — forget it. She also prefers men, because she gels with them better."

Though it's unclear if the directions are coming directly from Williams herself, the source does say that behind the scenes of her syndicated show, the staff is primarily made of men."Wendy can get weird with other women," says our insider. "After the show, when she doesn't go straight home, she hangs out with her gay glam squad and husband Kevin. You are more likely to spot a woman kissing Anderson Cooper than hanging with Wendy."

Her staffers apparently have no problem about publicists who pitch clients for the show knowing how things work.

"What is surprising about all of this is not Wendy's views, but the fact that her staff are comfortable expressing them to PR people," says our source. "It's odd, but the honesty is kind of refreshing."

The rules don't stop there — Williams is so protective with her show that if she sees her experts on another program, she considers it the ultimate betrayal.

"I had been a regular guest on Wendy for over a year," another pretty [but short] source tells us. "But when I started doing other shows they stopped inviting me back. It is not like Wendy pays me or has some sort of exclusive contract with me. And she isn't 'GMA' or 'Today.' Now she is left with all the not-tall experts that the big shows don't want."

Recently Williams also lost a booker who fled to Bethenny Frankel's talk show, "Bethenny," which goes nationwide in September.

We're told Williams also hired an outside agency to book her bigger stars. "She wants the guests Rachael Ray gets," says our first source.
[NYDN]
Be the first to receive breaking news alerts and more stories like this by subscribing to our mailing list.