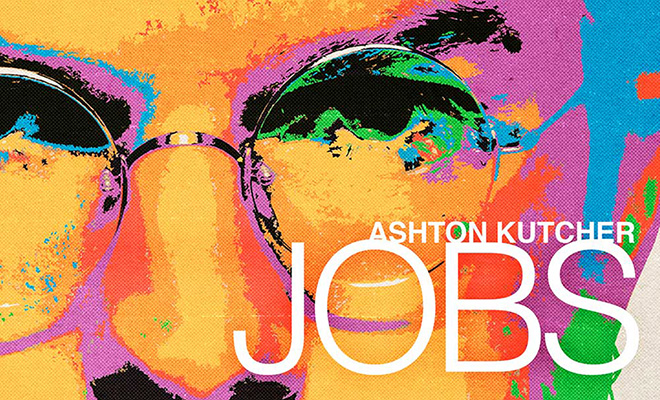 The brand new poster for the forthcoming biopic "Jobs" has arrived, and it is VERY colorful, much like Apple's original logo
Spanning from 1971 to 2011, the film chronicles the incredible life story of the late Steve Jobs, played by Aston Kutcher.
Though the casting of Kutcher in the title role has been off-putting for some, it's scary how much that actor looks like Jobs did when he was young. Not only that, the film made its debut at the Sundance Film Festival earlier this year and Kutcher's performance earned decent reviews.
But this doesn't mean that a few notable critics didn't pan the flick. Ed Gibbs of The Guardian gave the film just two out of five stars while Justin Chang of Variety called it "bland."
Jobs died in October 2011 of pancreatic cancer. The Apple CEO was 56 years old.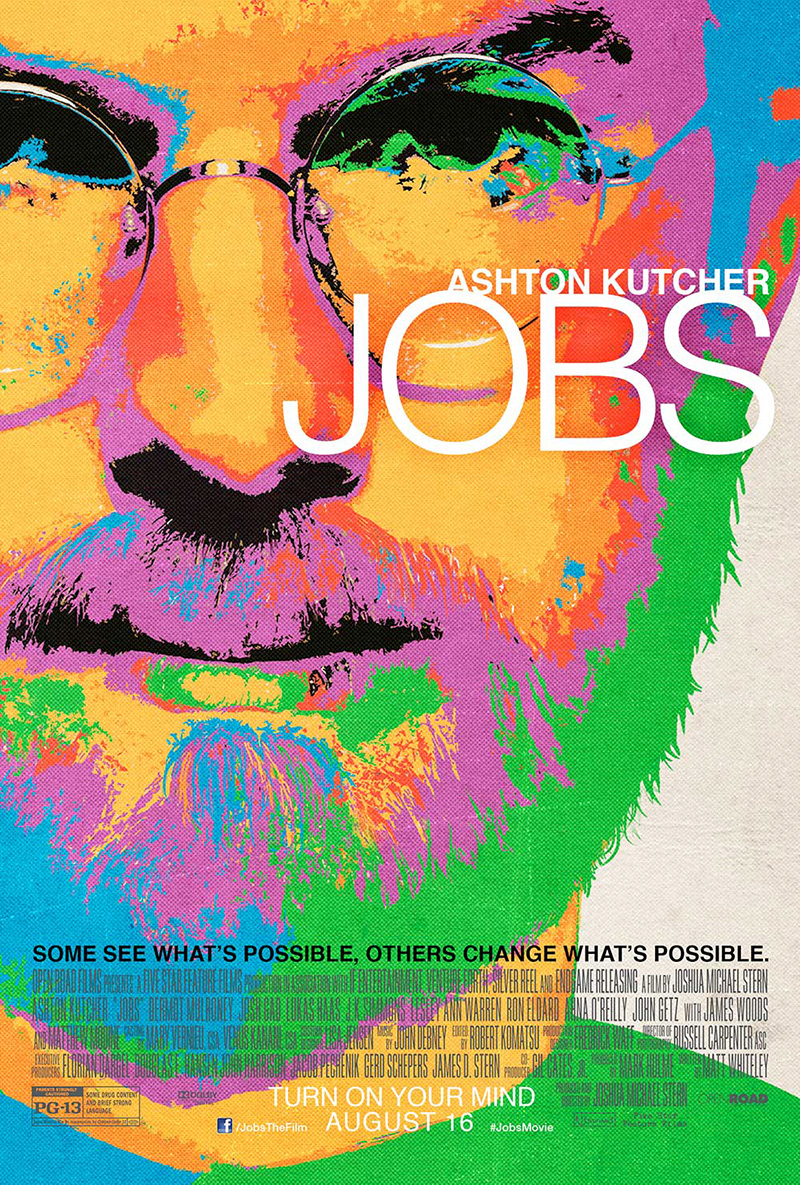 Directed by Joshua Michael Stern, "Jobs" also stars Dermot Mulroney, Josh Dad, Ahna O'Reilly, and James Woods.
"Jobs" hits theaters on August 16. Here's a quick synopsis  for the flick, as well as the newly released trailer:
It only takes one person to start a revolution. The extraordinary story of Steve Jobs, the original innovator and ground-breaking entrepreneur who let nothing stand in the way of greatness. The film tells the epic and turbulent story of Jobs as he blazed a trail that changed technology — and the world — forever.
Be the first to receive breaking news alerts and more stories like this by subscribing to our mailing list.