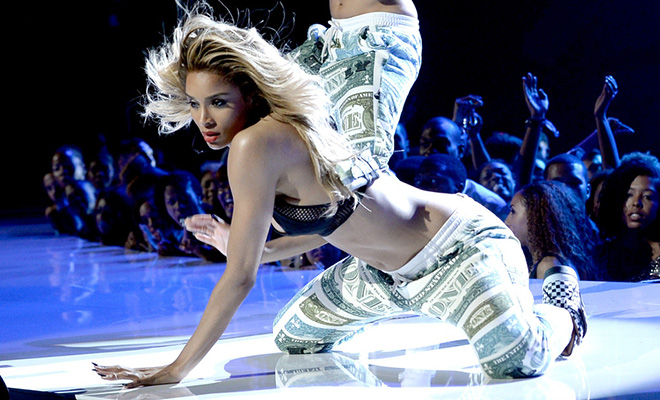 You've gotta give it to Ciara. Even though she's essentially been doing the same five to six steps since 2004, she damn sure looked good throughout her set at the 2013 BET Awards.
I'm all for Super C when she's doing Magic City inspired R&B — particularly when it comes with a good prerecorded live vocal. Bless her for knowing when to sing live and when to not even bother torturing herself or the rest of us. Learn, Chris Brown. Learn.
That said, get into CiCi's performance of her new single, "I'm Out" featuring Nicki Minaj as well as her big R&B hit, "Body Party."
It's really, really good and hopefully she continues to perform "Body Party" everywhere she can. I can go without hearing "I'm Out." Yeah, just do "Super Turnt Up" or "Sophomore."
WATCH CIARA'S 2013 BET AWARDS PERFORMANCE HERE:
Be the first to receive breaking news alerts and more stories like this by subscribing to our mailing list.