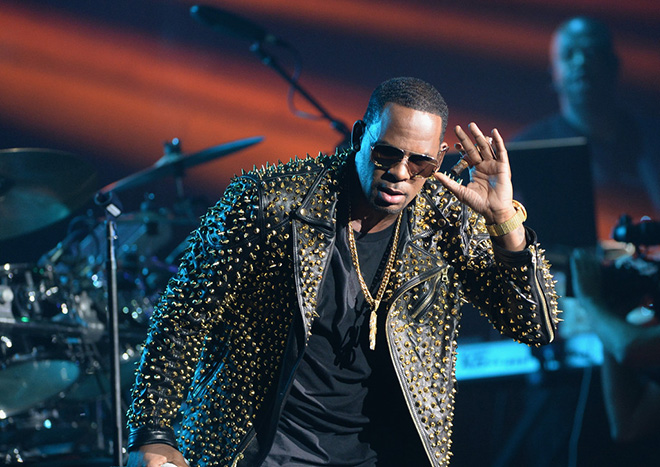 Do you believe you can fly? Even if you don't, R. Kelly's heavenly hit song probably made you feel like you did back when you were in middle school.
Seeking to cement his "legendary" status, R. Kelly decided to tribute himself in a way that only R. Kelly could. He opened his performance at the BET Awards by trotting out a line out of male and female actors to lipsynch and re-enact some of his hit songs like "Half on a Baby" and "Contagious." It was like, "What if Glee covered R. Kelly?"
After that, Robert popped up onstage in a spike studded leather cap and biker's jacket. He looked like a walking meat tenderizer, to be honest, but I guess he thought he looked butch and intimidating. Maybe he wanted to make Trey Songz quiver in his boots?
While there's no doubting Robert's catalog of hits, the selection and transition between them in this medley was bizarre, messy and chaotic. But that's exactly what R. Kelly usually delivers in a live show anyway. So I guess I shouldn't have expected anything else.
WATCH R. KELLY'S BET AWARDS PERFORMANCE BELOW:
Be the first to receive breaking news alerts and more stories like this by subscribing to our mailing list.