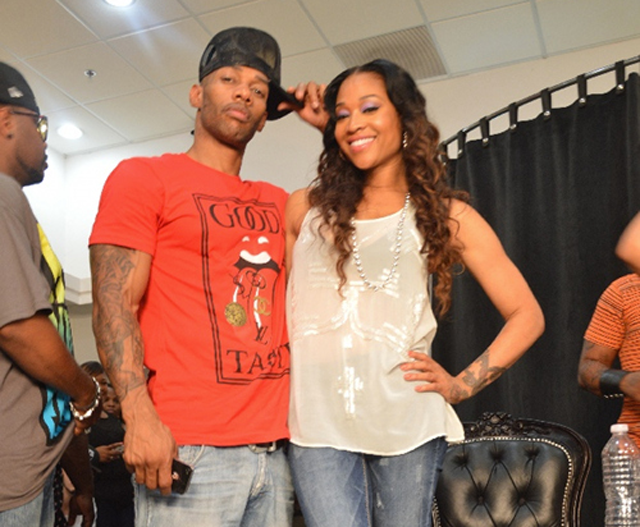 After Mimi blasted Nikko for his wack music video and his diamond-less (and allegedly fake) Rolex, you'd think Nikko and Mimi were caput. But you thought wrong.
In episode 9 of "Love & Hip Hop Atlanta", Mimi and Nikko's relationship was on the brink as the two clashed over Nikko's cheap gift, his hilariously awful music video and his controlling language.
But things must be okey dokey between them because Nikko and Mimi showed up to "Real Housewives of Atlanta" star Kandi Burruss' Internet talk show Kandi Koated Nights to talk about their sex life.
Either Nikko is a glutton for punishment or he's just really desperate to remain attached to the spotlight that being Mimi's boy toy affords him. Because if my woman went on national television and labeled me a chump and accepted a BMW from her baby daddy while he threw shade at me at my event, there ain't no way we'd be able to pick up where we left off.
But Nikko is apparently a more forgiving man than I am. He realizes that he got played too, as he admitted recently on Twitter:
Yes I got played out from Mimi, the producers & Stevie threw some darts.. I'm your entertainment like me or not.. #Lhhatl #nikko

— Nikkothe1 (@NikkoXO) June 18, 2013
The actual interview from Kandi Koated Nights was quite revealing:
Mimi invited Nikko to appear with her on the show and Nikko sees nothing wrong with "being an opportunist"
Mimi says sex with Nikko is "fabulous" and she's a spitter not a swallower
Nikko denies that the Rolex he bought Mimi was fake, but admits it was used
WATCH THE FULL INTERVIEW WITH MIMI AND NIKKO BELOW (ABOUT 39 MINS IN):
[H/T: The YBF]