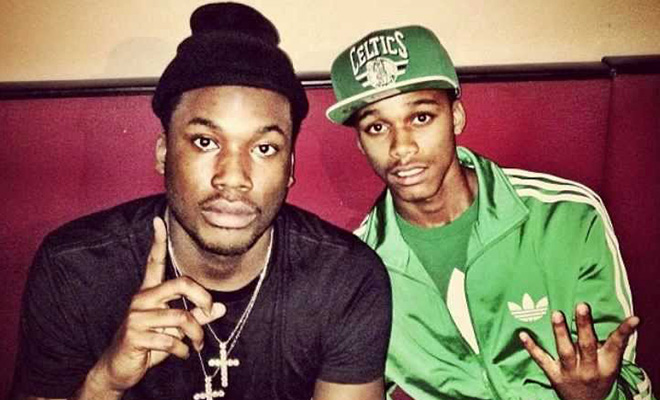 Hip-Hop has lost another young aspiring rapper to gun violence. According to reports from multiple sources, emerging rapper Lil Snupe — who recently signed to Meek Mill's Dream Chasers record label imprint — died Thursday morning (Jun 20) following an unconfirmed shooting.
The details surrounding the alleged shooting are scarce at the moment, but his manager confirmed the sad news of Snupe's death this morning on Twitter:
The call I got this morning is un real RIP 2 my Lil nigga lilsnupe ???????? http://t.co/3A7mNRmx66

— Leem7st (@leem7st) June 20, 2013
At press time, Meek Mill had yet to confirm the reports of his new artist's unexpected death, but before the story broke, Mill sent out a frantic tweet, asking that someone have Snupe contact him:
tell lil snupe hit me up right now!!!

— Meek Mill (@MeekMill) June 20, 2013
Other prominent artists who have paid tribute to the slain rapper on Twitter include Trina and DJ Khaled:
This Is Crazy He Was A Talented Kid! May He RIP #LilSnupe .. Sending My Condolences To You & Your Team… http://t.co/7BGl8pK1gq

— TRINA (@TRINArockstarr) June 20, 2013
R.I.P @LilSnupe tears coming dn my eyes snupe is a amazing friend artist I cnt believe ths!sending my prays 2 his family & his DCR family!

— DJ KHALED (@djkhaled) June 20, 2013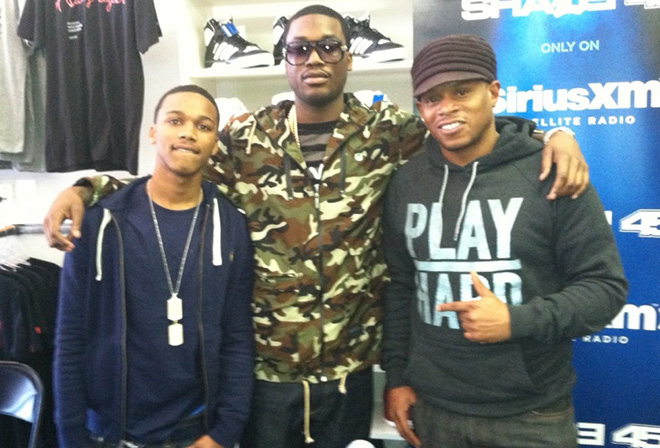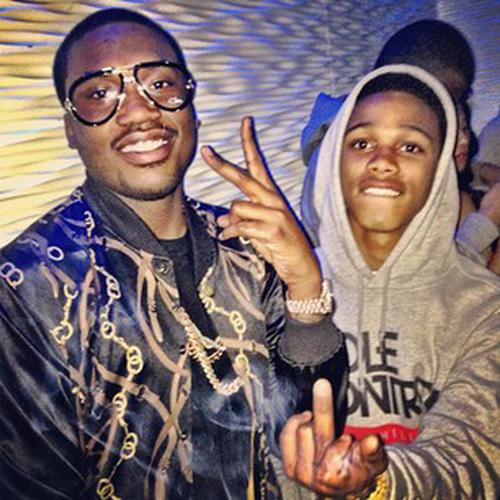 Since Lil Snupe is so new to the Hip Hop scene, not much is known about him, but he managed to get Meek Mill's attention one day, and was signed to Dream Chasers within the hour of Mill listening to Snupe's mixtape.
Snupe described the moment for MTV News back in February: "He was in a van, they was finna pull off. And I went and knocked on the van, on the window. They let the window down, grabbed the mixtape and it was like 10 minutes later, 20 minutes later they called me."
Meek said he was drawn to the young spitter's talent on the spot and wanted to help him hone his skills. "He was spittin' so much pain, he's from the south with a flow like an east coast guy … Like with that bounce flow, all over the place, he really can spit, and he was talking that talk that I can really relate to. I seen potential in him."
The most recent mixtape from Snupe, who just celebrated his 18th birthday exactly one week ago on June 13th, titled "Real N**ga in Charge (RNIC)," was released back in April.
The young emcee repped his home state of Louisiana in his last tweet Wednesday night:
i Hold it Down 4 Louisiana

— LilSnupe (@LilSnupe) June 20, 2013
Be the first to receive breaking news alerts and more stories like this by subscribing to our mailing list.