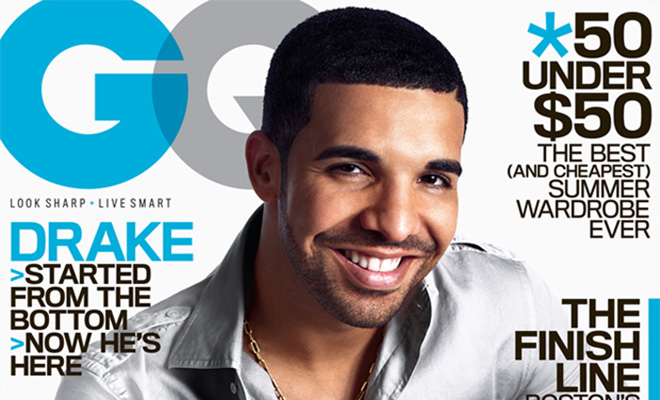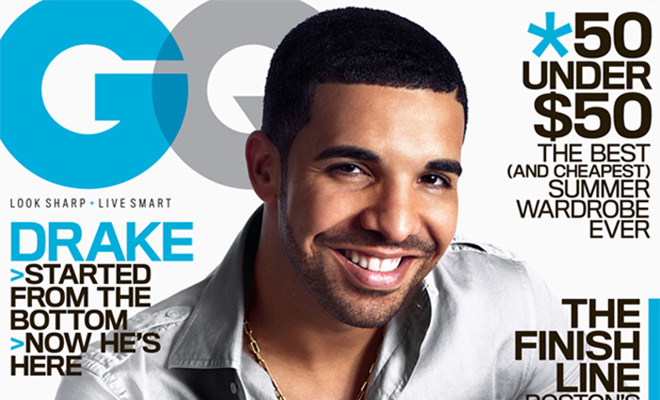 The last time Drake spoke with GQ, he ended up looking like a creep given he hit on the journalist interviewing him in the corniest way imaginable. In his latest cover story, though, Aubrey scales it back a bit and instead chooses to focus on the purpose of the story: his damn self.
Yes, Drake opens up about sex and promiscuity, love, his rift with Chris Brown, and criticism he faces from his rap peers.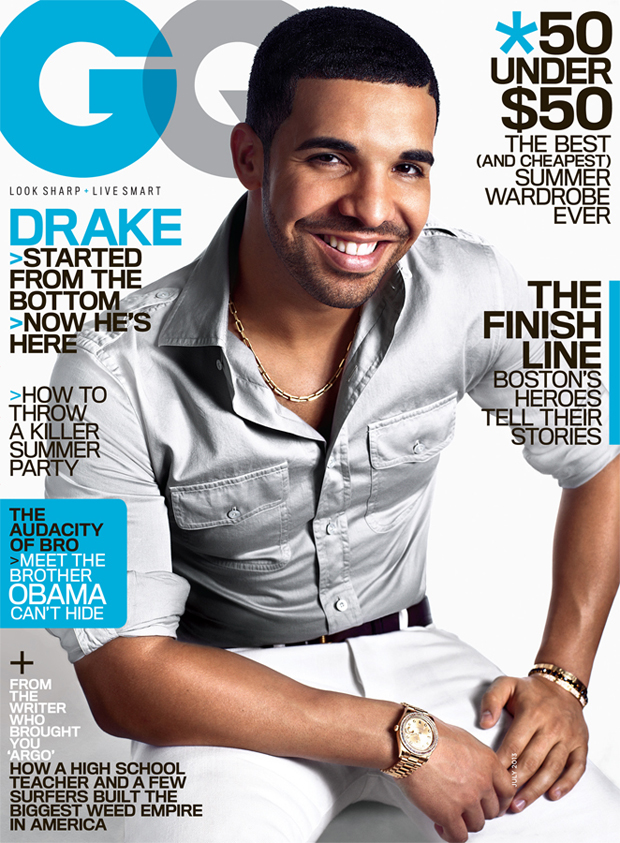 On why he isn't laying it low and spreading it wide:
"You know the way fighters don't f**k before the fight? Sometimes I feel like I'm so focused on training my body and getting my mind right to create this album that sex isn't one of my main priorities. If someone is around that I know and trust, I'm down. But I'm not going to end up with some stranger at this party."
On what he makes of other rappers criticizing him:
"You notice they don't criticize the music itself, though…I'm okay with that."
On his beef with Chris Brown:
"I don't want my name to be synonymous with that guy's name. I really don't. I wish we could sit down, just like you and me are right now, and talk it out man-to-man. But that's not going to happen. I'm not confrontational, but if someone challenges, I'm not going to back down. … It's embarrassing, the amount of media coverage. Two rappers fighting over the woman. He's not even a rapper, but still, it's the last way you want your name out there. It distracts from the music. But he's made me the enemy, and that's the way it's gonna stay, I guess. … If I think about it too much, I feel it wrapping around my foot, like I get a feeling it could end really badly."
On what he learned about love during a lunch with Will Smith:
"I had lunch the other day with someone I extremely look up to. Okay—I had lunch with Will Smith, and listening to him talk, it made me think I don't know what love is. He said something profound. He said love is when you become one and you need that person. It's not about wanting anymore, you need that person. Hearing that, I don't know if I've ever felt that way. I've held women in very high regard almost to the point where I felt like I needed them for a very long time, but I don't know if I comprehend it yet, and I'm okay with that. I've made a lot of music about love being the only thing I'm missing. I think this is the first album I've made saying, I'm okay. I'm enjoying it right now. Maybe this is my time to grind it out, make a run for it and add some memories with my boys."
On making $250 million by the time he's 29:
"I feel this great responsibility to see how far can we take it, how out of reach can I set that bar for whoever comes after. While I'm here, I'm gonna keep pushing that bar higher and higher up and make you really work for it."
Better, but he's still a weirdo and there's nothing wrong with making new friends, you guys. Check out the full interview over at GQ.com.
Be the first to receive breaking news alerts and more stories like this by subscribing to our mailing list.