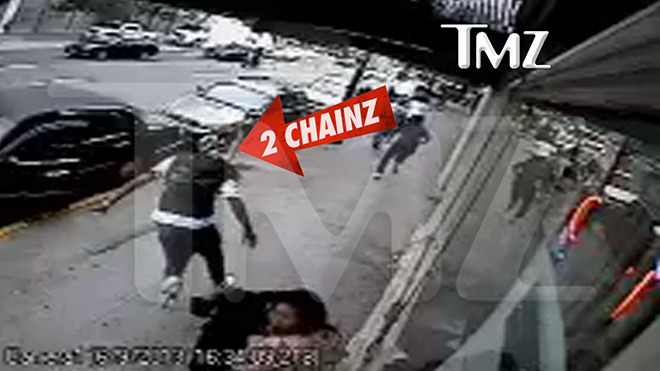 Now that it's been proven that 2 Chainz was indeed jacked at gunpoint in San Francisco, the debate has shifted to whether or not Uncle Tity Boi should've ran like hell when someone pulled a gun on him and his crew.
Clearly, the people leading this debate are folks who've never had a gun pointed at their face. Well, I have, so let me just say while I didn't have the opportunity to run when I was being robbed at gunpoint, if I did I would've somersaulted into the sky.
When you ain't holding, you haul ass. That's a rule of thumb. I don't know who raised you folks — I presume 1990's rap lyrics and BET Black Star Cinema — but your faux-hard stances will have you sliding right into an early grave.
In any event, check out my Uncle running like hell in the video footage below:
PREVIOUSLY: 2 Chainz Denies Being Robbed at Gunpoint
Be the first to receive breaking news alerts and more stories like this by subscribing to our mailing list.