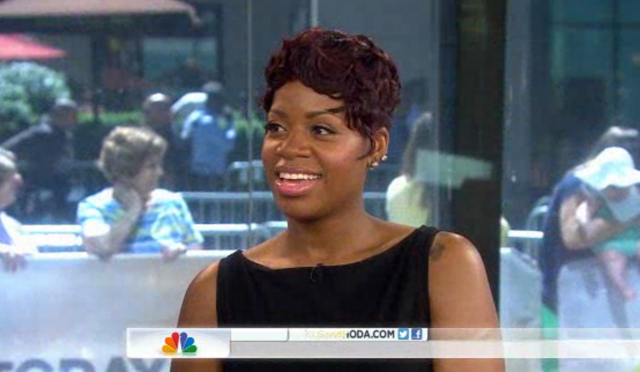 As one of the early winners of the "American Idol" franchise, many thought Fantasia's life would be nothing but a dream by now. But the past few years have been hell. No worries though, cause she's in a better place today.
In a quick promo interview with Kathie Lee and Hoda for the "Today Show," Fantasia celebrated the success of her new album, Side Effects of You. The album debuted at #1 on the R&B charts and has resonated with her fan base, which is a welcome response to her work after suffering from a few flop albums recently.
Kathie Lee and Hoda played nice with Barrino, mentioning the "challenges" she faced in her personal and professional life without digging into the ugly specifics of her baby daddy drama or her alleged attempted suicide with baby aspirin. But regardless of how messy her past has been, Fantasia wouldn't change a thing.
"I wouldn't change a thing. It's a part of my testimony and it made me the woman that I am today," said Fantasia.
One of Fantasia's recent champions has been classical musician Andrea Bocelli. The Italian star invited Barrino to open for him and apparently, she had to learn some Italian for her stint with Bocelli. How the hell do you learn to speak Italian when you can't even read English? OK, I'll stop.
WATCH FANTASIA'S INTERVIEW ON THE TODAY SHOW BELOW
Be the first to receive breaking news alerts and more stories like this by subscribing to our mailing list.