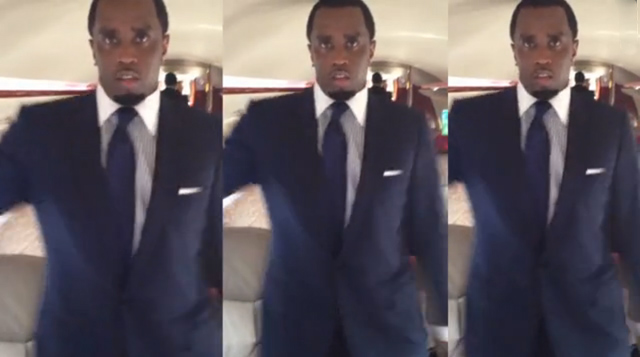 It's been a while since Diddy really drove something big in pop culture, so he's out to stake his claim on the millennial set with a brand-new dance craze: #DiddyJetDance.
Taking its name from the fact that Diddy does said dance in front of and on a jet, there doesn't appear to be much logic or planning to the dance. Diddy is a man over 40 now so really, it pretty much comes off like an older, less agile version of the Dougie with some senior-citizen-style two-steps thrown in for good measure.
He didn't even have the decency to come up with an original track to go with his new dance. He just bopped to Problem's "Like Whaaat." At least Soulja Boy came up with "Crank Dat" to along with his stupidly simple dance. Try harder, Sean.
WATCH DIDDY BREAK IT DOWN IN HIS NEW DANCE:
Yeah, I have a feeling this one definitely won't do what the Harlem Shake did for him back in the day.
Be the first to receive breaking news alerts and more stories like this by subscribing to our mailing list.