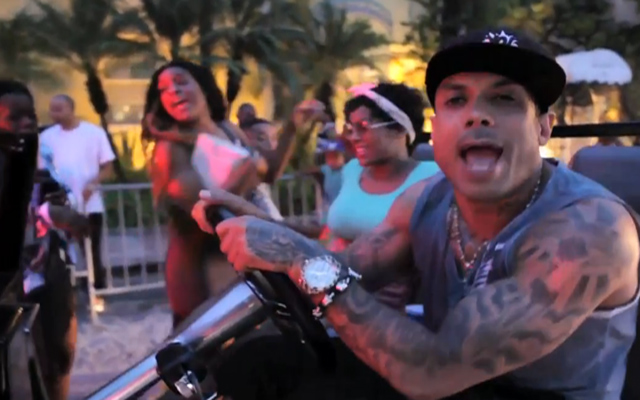 If you were one of the 20,000 or so people who raced to the stores in 2003 for Benzino's debut album, you're in luck, because the high-yellow smurf with no neck is officially back in the music biz, baby!
Ripping a page out of Ray J and Lil' Kim's playbook of desperation, Benzino decided to spin his beef with his former BFF Stevie J and his boo thang Ms. Joseline Hernandez into a diss track and music video featuring a look-a-like Joseline.
The auto-tuned pile of garbage doesn't really qualify as music to my ears, but hey, I said the same thing about Future and y'all done made that mofo and his computer-assisted falsetto rich as all hell.
While Benzino flat-out denied hooking up with Joseline on "Love & Hip Hop Atlanta," the chorus of his new song has him boasting about his conquest.
She says she want to get to know me / Even though she smashed the homie / She wanted to do it like some animals / I tried to tell her to keep it low-key
Yeah, it's hard to believe that Joseline would ever consider crawling into Benzino's bed. Not because she's some kind of loyal, virtuous woman, but because she'd have to be desperate, drunk and/or out of her mind to bump and grind with this chicken nugget-shaped fool.
WATCH BENZINO'S VIDEO FOR HIS JOSELINE DISS TRACK BELOW:
Be the first to receive breaking news alerts and more stories like this by subscribing to our mailing list.