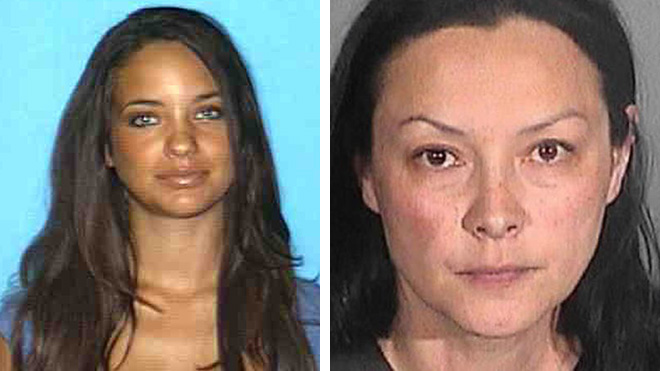 A shocking new development in the case of murdered aspiring actress/model Julianna Redding has emerged.
The brunette beauty was murdered in 2008 at the age of 21 under mysterious circumstances.
An Arizona native, Redding moved to Los Angeles and waited tables while trying to get modeling and acting jobs. She was cast in a 2005 indie film titled "Kathy T Gives Good Hoover."
Just before she was killed, she appeared in the "hometown hottie" section of Maxim magazine, and for this reason, most of the news stories on the crime have referred to her as a "Maxim model," which is not necessarily accurate.
But before she had a chance to break into the entertainment business, she was brutally murdered in her apartment. She had been dragged, beaten and strangled. The case remained unsolved for two years until, as PEOPLE noted, a few troubling details emerged.
In July 2010, police arrested 44-year-old Kelly Soo Park for the crime after DNA evidence linked her to the murder.
Though several details surrounding the murder have not been released, it has been reported that Park was hired by her employer Dr. Munir Uwaydah to kill Redding. So what does this guy have to do with the victim? Apparently, he was involved in a business venture with her father Greg Redding.
Furthermore, around $1 million was transferred to Park by Uwaydah around the time of the murder.
According to the Los Angeles Times, an attorney for Uwaydah denies he had anything to do with the Redding's death. In fact, it is believed that he fled to Lebanon after Park was arrested. Shockingly, the L.A. Times also alleges that the doctor briefly dated Redding.
Meanwhile, Redding's father has not commented on the situation.
Despite the evidence linking Park to the crime, she was acquitted on Tuesday after a jury decided she was not guilty of first-degree murder.
The news shocked many in the court room and some shouted at Park, calling her a "murderer."
From the Associated Press:
Onlookers in the courtroom who knew victim Juliana Redding screamed obscenities and called defendant Kelly Soo Park a murderer.

They appeared ready to pounce on Park and were held back by deputies as she turned and was led through a rear entrance.

Jurors had been escorted out a back way before the outburst.

Park wept when the final verdict was announced. Redding's family left the courthouse without comment.

District Attorney Jackie Lacey later issued a statement saying prosecutors believed in the strength of the evidence and had fought hard and fair in court.

"Although we disagree with the verdict, we respect our system of justice," Lacey said.
Be the first to receive breaking news alerts and more stories like this by subscribing to our mailing list.