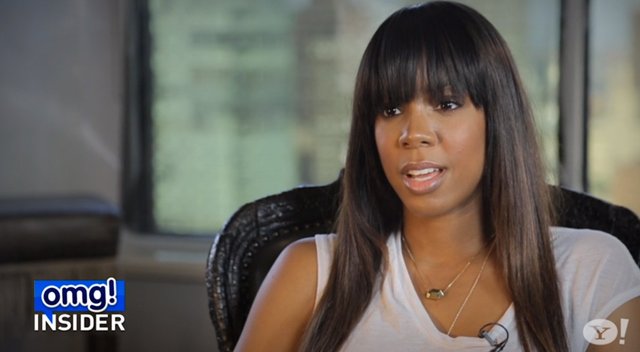 "Dirty Laundry," the confessional single that Kelly Rowland is using to both kickstart her new album and act as a form of therapy, has had everyone's tongue wagging about her relationship with Beyonce. In an interview with Kevin Frazier and OMG! Insider, Kelly revealed how Beyonce responded when she heard the lyrics to the song.
"She looked at me and said, 'It's incredible,' and said how proud she was of me, and then said, 'I never left,'" said Kelly with tears in her eyes. "It was so true. She never left. I checked out for a minute."
Can you feel the sisterly love? Beyonce is a true blue ride or die chick. And you can tell that Kelly is just eternally grateful that she is now once again able to bask in the glorious light of Beysus.
As Diddy once warned Aubrey O'Day, "It gets real dark and lonely out there." And Kelly can testify on that front since she briefly turned her back on Beysus for a low-down no-good man.
While the honesty in Kelly's new single is refreshing, her attempt at sweeping her bitterness toward Beyonce's success as other people's problems with women getting along is BS. She herself touched on how it felt to be swept aside as Beyonce rose to the top and if she was brave enough to put it into a song, she shouldn't flinch at discussing it in interviews.
WATCH KELLY TALK ABOUT BEYONCE AND HER NEW SINGLE BELOW
Be the first to receive breaking news alerts and more stories like this by subscribing to our mailing list.