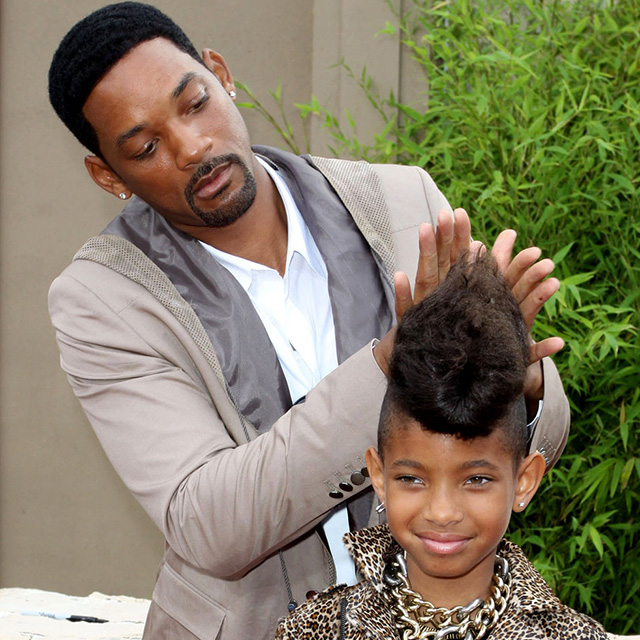 While promoting After Earth, in which he spends two hours trying to figure out why his son always looks confused, Will Smith was asked whether or not he and his wife pushed their kids into the entertainment industry. In response, Will asserted that wasn't the case. In fact, Fresh Prince Sr. says that once Willow Smith decided she was over having a career, it stopped.
Will said:
"Willow chose singing and then un-chose it. She said, 'Daddy, I want to go to school with my friends during the week, and I want to hang out with them on the weekends.' At the peak of 'Whip My Hair,' she's like, 'Daddy, I'm done.' I was like, 'Wow, wow, wow. No, baby, I got Annie [the upcoming movie remake, co-produced by Jay-Z], you know. It'll be New York, you'll be with Beyoncé. You can bring your friends.' And she said, 'Daddy, I got a better idea. How about I just be 12?' At the end of the day, it has to be their choice."
Well, she's a shrewd one, that Willow.
None of her follow up singles have matched even a fraction of the success "Whip My Hair" got. Plus, she was moping around in music videos talking about the struggle of life as if she were a 50-year-old divorcee with no prospects versus a 12-year-old daughter of millionaires.
I would stick with school, too. Willow will enjoy the kind of fame in music her mother covets later in life. Now is too soon.
It's Jaden Smith's time now. So let him squint and look befuddled, young Willow. Your best years are ahead of you. Now go back to studying.
[H/T: Rhymes With Snitch]
Be the first to receive breaking news alerts and more stories like this by subscribing to our mailing list.