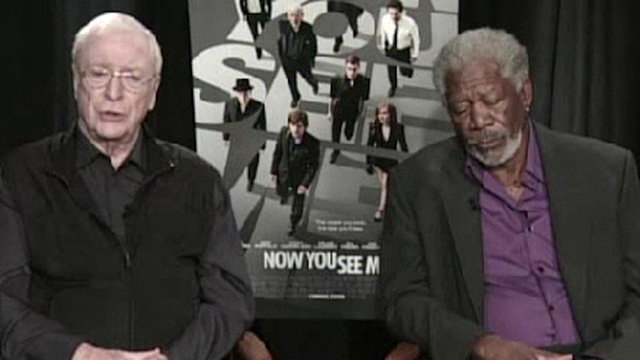 Earlier this week, Morgan Freeman made everyone LOL when he dozed off during a live television interview alongside Michael Caine while the two were promoting their new movie "Now You See Me" in New York. But as it turns out, the 75-year-old Oscar winner wasn't asleep at all, or say he says, and he actually has a perfectly good explanation as to why it seemed that way.
Here's what the actor wrote on Facebook last night:
Regarding my recent interview, I wasn't actually sleeping. I'm a beta tester for Google Eyelids and I was merely taking the opportunity to update my Facebook page.
Ha! Good one. Now if that explanation isn't a good enough for you, I don't know what is.
In case you missed it, or if you'd like to see it again, watch hilarious recap from TMZ:
Be the first to receive breaking news alerts and more stories like this by subscribing to our mailing list.