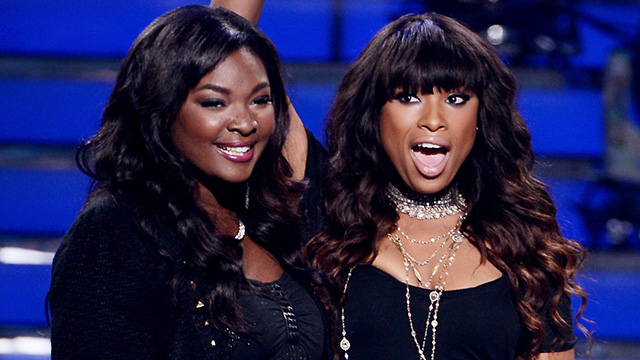 If you needed additional proof that it's about time someone take American Idol out back, shoot it and put it out of its misery already, take note of the show signing Jennifer Hudson as a judge.
Yes, according to an E! News report, the show has signed the Oscar-winner and losing Idol contestant to a deal to work as a judge in the upcoming season. Worse, they're trying to sign other Idol contestants, too. In their minds, this will solve the show's rating decline.
Multiple sources confirm exclusively to E! News that the Oscar-winning singer has signed a deal to sit at the judges' table this fall for season 13. The other two spots are also intended for former Idol contestants: Kelly Clarkson and either Adam Lambert or Clay Aiken.

We're told that Clarkson is also close to signing on. No word yet on whether Lambert or Aiken will fill the final spot, but producers are expected to keep the panel to three members.

The "superstar-alum" theme is aimed at reclaiming some of Idol's lost viewership—the series is down about 10 million viewers from two years ago, in part because of the success of The Voice.

Fox (smartly) wants to highlight Idol's upper hand: It's the only singing competition to actually manufacture top-selling stars.

"It's Idol alums bringing in the next generation," says one Fox source of the reasoning behind the casting for season 13.
So, it really goes without saying, but this is going to be a disaster. The producers of this show seem to be operating under the unfortunate impression that the problem with the show is the choice of judges.
Listen, the market is overcrowded and the show has been on for so long. Naturally, it's going to be on the decline. Now, if they really wanted to give this show a big boost, they should've tapped Tommy Mottola when they had the chance. He would've easily filled the role of Simon Cowell.
Oh, and there's also the issue of better talent. Still, this show was going to decline in ratings after a while because that's what happens when a show is on for damn near forever.
Meanwhile, J. Hud's biggest musical hit is that song she screams in the Weight Watchers commercial, but she's gonna be an Idol judge? Oh, FOX. Good luck with that.
Be the first to receive breaking news alerts and more stories like this by subscribing to our mailing list.