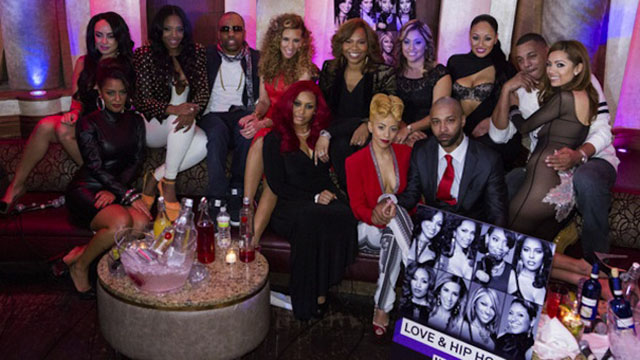 The last season of Love & Hip Hop: New York proved one thing: There is absolutely nothing better than Love & Hip Hop: Atlanta.
As much as I love Tahiry and Yandy, plus finding Joe Budden's Hip-Hop Hannibal shtick intriguing, that show just ain't it anymore. However, that isn't stopping the cast members from refusing to work until they get a pay raise.
My initial reaction was, "After that wack ass season they have the nerve to demand more money? Tuh!" Then I thought about it some more and realized they're probably being paid a few thousand per episode, plus all the shrimp fried rice they can eat. So, you know, maybe they do have a right.
TMZ reports:
Sources close to the show tell us, all cast members were supposed to be present Tuesday in NYC to film a trailer for the upcoming season, but only half of the cast showed up. The other half stayed home in protest because negotiations for their new contracts had gone sour.

We're told the half that did show up then got upset … believing they too were entitled to revised contracts … and stormed off. We're told most of the cast members want more money — as much as double their last contract — but there are other problems too … some are pissed at how they were portrayed last season and they want more say in what footage gets aired.

We're told emergency meetings have since been called with the angry cast members … and they're hoping to get what they want by the end of the week.

If they don't … we're told the cast members plan to stick to their guns and continue their strike for as long as necessary. We reached out to VH1 for comment — so far, no word back.
RUH ROH! (Scoopy Doo voice)
Be the first to receive breaking news alerts and more stories like this by subscribing to our mailing list.