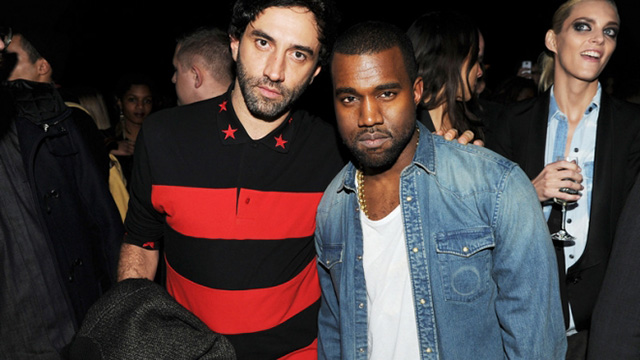 Lately, there's been lots and lots of chatter among gossip rags that Kanye West is skipping out on Kim Kardashian and snuggling up with a man — specifically fashion designer Riccardo Tisci. Why can't a gay man and a straight fashionista be friends without fellatio getting in the way? But, of course, that won't sell tabloids at the supermarket, now would it?
In any event, to help lend credence to the little theory, some are starting to point back to a past interview Riccardo gave to Vogue Paris. In it, Riccardo described one of his best sexual experiences with a well known man. Have you connected the dots already?
Great, now here's the quote in question, Scooby:
"I have several but the one I think immediately is an experience I had with a man who is known. I never imagined that something could happen between us and it's still the "hottest weekend of my life. Nobody really knows if this guy is straight or gay, it is a mystery. However, I was attracted to him, his way of speaking, thinking, walking, dressing. I love what he does as an artist. This weekend both, this intimate moment has only reinforced my attraction to him."
We can confirm the thirst, but not so much the target of it with this interview. Try again.
Be the first to receive breaking news alerts and more stories like this by subscribing to our mailing list.