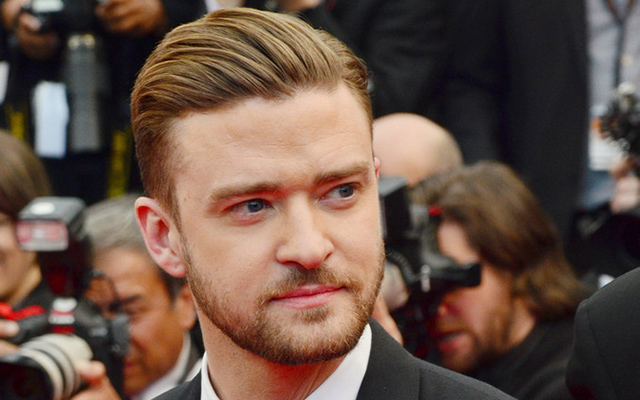 "I did not go through all those years of hearing y'all whine about me not doing music for me to drop an album and you pretend it didn't come out." — I imagine that's what Justin Timberlake wanted to say to the French reporter living under the mighty rock that kept him from realizing The 20/20 Experience is out, kicking ass, taking names, then kicking more ass and taking more names, and part two is due in the fall.
While being interviewed about his upcoming film, "Inside Llewyn Davis," the foreign reporter, who is clearly out of touch with the rest of the free world, told Justin, "You have nothing to prove anymore in music, Justin. But I have a feeling that you are making some sacrifice in music just because you are so focused right now on your acting."
To which Justin said in response, "I just put a record out, man!"
Even Justin's co-star, Carey Mulligan jumped in. She didn't say, "Oh, bitch you tried it!" but she did note that Justin's album is a two-part deal that's been talked about plenty.
Oh, it gets better…or worse, I should say (via Vulture)
"I put out a record that has a second part. That comes out this fall! Where have you been?" Timberlake kept going. "You gotta get out of Cannes, man. You gotta get out of Nice. You gotta get off your little island, man. As a matter of fact, I'm insulted. It's very pretentious." He then, of course, smiled, and squeezed the reporter's arm.

Bad move, as the French reporter kept going, to raised eyebrows around the table. "No, you have to admit, Justin, you have never been so focused, I have the feeling, about your acting career." He cited how gracious Timberlake had been at a conference for the Hollywood Foreign Press Association, how he'd worked so hard to be treated with respect by the movie world for the past three years. "For some reason, I have the feeling that you're super-super-focused. Right now your top priority is acting, maybe. Am I wrong?"

Timberlake gave a "can you believe this guy?" grin to the table, and replied, "Would you like to know my schedule? I start a tour in the summer. I start another tour in October."
Be the first to receive breaking news alerts and more stories like this by subscribing to our mailing list.