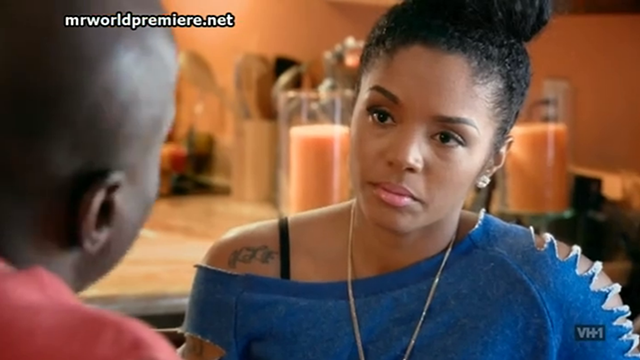 If sideburns could frown, Rasheeda's would be turned upside down. Last season, Kirk and Rasheeda's bond was strong like the plastic strap on pregnant Kim Kardashian's feet, however, things aren't so rosy this season.
It's no secret that Rasheeda's music career has been stalled and struggling for over a decade. We all saw the sad state of affairs ourselves when nobody showed up for that tragic "Marry Me" video premiere party.
Kirk is looking to scrounge up a dollar wherever he can, so he's thinking that Rasheeda should take Karlie up on her offer to jump on her K. Michelle diss track.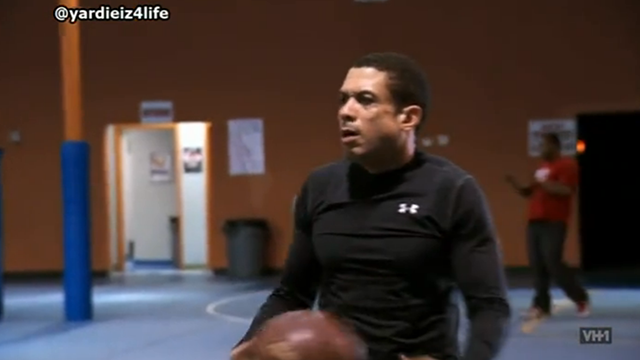 Because Benzino is such a wise and successful businessman, Kirk decides to consult with Zino on the wisdom of having Rasheeda jump on the track with Karlie. Having been burned by his attempts at fostering beef with Eminem, Benzino knows all too well the pitfalls of embarking on this modus operandi and he advises Kirk to avoid this treacherous path.
For once, Benzino's right.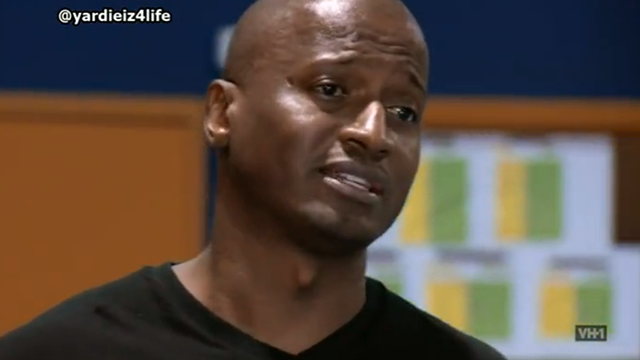 But all Kirk can see is dollars. For some reason, he thinks a K. Michelle diss track with Karlie Redd would take over iTunes, even though K. Michelle herself ain't even been on Billboard like that and despite Karlie Redd having less talent in her dollar-store clip-on tracks than Kim Zolciak's whole synthetic wig.
Three flops don't add up to a hit record, Kirk.
Rasheeda, however, is hesitant to jump on the track with Karlie because she worries about her brand. Right, cause Rasheeda's sideburns are internationally known.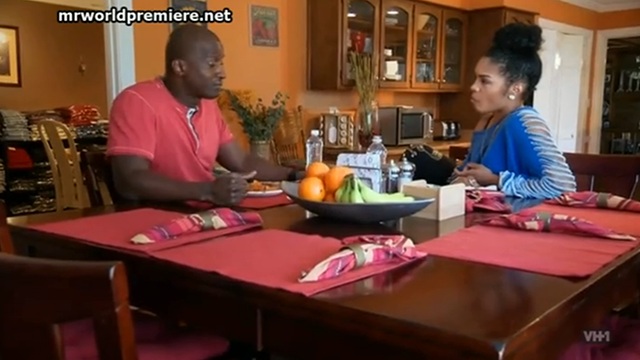 She squabbles a bit with Kirk about his refusal to support her in making her e-commerce business a brick-and-mortar reality. But Kirk points out that would require rent, utilities, employees and insurance. You know, the things that real businesses have to face. Rasheeda doesn't appreciate the reality check so she cuts Kirk with her eyes and the two part ways.
Yeah, it looks like the only married couple on LHHA is headed for the same ratchet rollercoaster that all of the other single hoodrats on the show are riding on.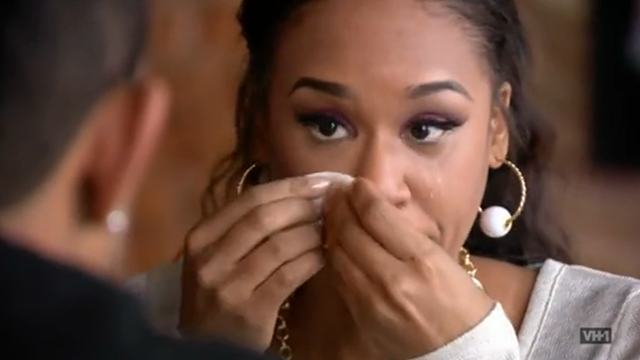 DJ Traci Steele Stay Crying Over Spilt Milk
The DJ Traci babymama saga is more pathetic than it is dramatic. Traci is hung up on an eagle-faced man who ditched her more than 7 years ago and she still can't stand to see this man with another woman. Is this woman gonna be 50 and still weeping over this man's high-yellow peen?
Last episode, DJ Traci walked over to her babydaddy Baby Drew's house with her $25,000 check in hand to invest in his sneaker boutique or something. But she got all fussy and musty when she realized that Baby Drew had company over. Namely, a "popcorn microwavable bitch."
After blowing up in his apartment and melting down in her minivan in the parking lot, DJ Traci starts out this episode with a lunch date with Drew to "hash things out."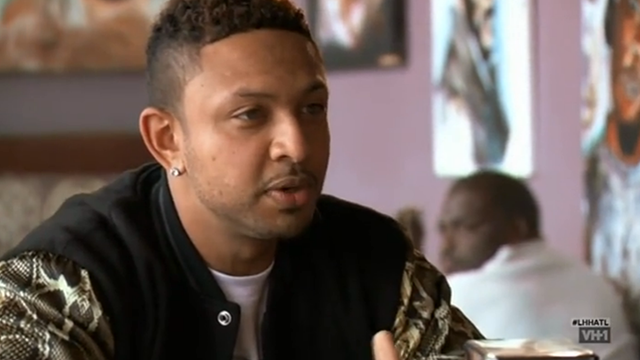 Once again, Traci gets all misty-eyed and starts sobbing as she relives her pregnancy when Drew cheated on her while she was six months pregnant. He doesn't really flinch and he just straight up asks her to cut another check to replace the one she tore up when they were in the parking lot.
The man may be a jerk, but at least he's consistent.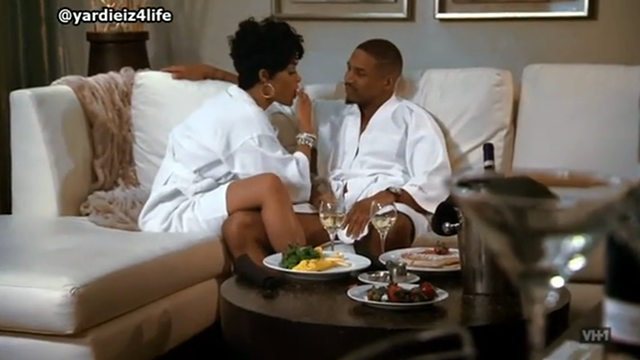 Joseline Is Officially Signed
After screwing each other's brains out, Joseline and Stevie emerge from another bedroom romp dressed in white bath robes toasting to success. Apparently, Joseline has been signed to a "major international label." Man, these mofos on LHHA be stretching facts when it comes to the music biz. Remember when Karlie Redd was signed to Young Money? LOL!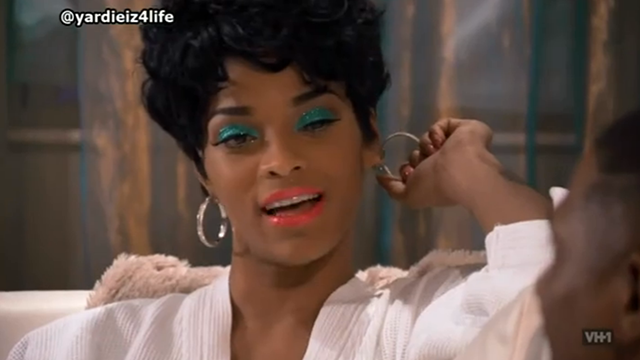 Anyway, maybe this means we'll finally get to hear some official music from Joseline. But while the record deal is worth celebrating, it's not enough for Joseline. She wants more from her sugar bear. She wants love. Real love.
In the most tortured attempt at providing a definition of a man, Joseline tells Stevie that he's not doing enough for her and loving her the way he should.
WTF? How did the baddest bitch become a softie? I thought Joseline was all about that money and her kooty kat? Now she wanna be all Romeo and Juliet with Master Splinter? Get outta here.
After he snuggles with Joseline, Stevie rolls into the studio to meet up with the tatted up Che Mack. Miss Ed is thirsting for some relevance and hit music so she's eager to get back into Stevie's good graces. But she's a little bitter because she feels like their last arrangement was purely an attempt to make Joseline jealous and angry. Duh. Did you think you were the next Nicki Minaj or something?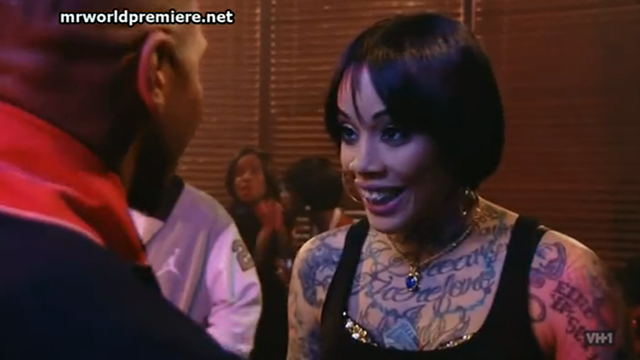 As if to prove the point of her struggle life, the next time Stevie and Che meet, it's at a bar. Where she's working as the bar tender. Damn, homie.
Che is an eager beaver who screams at the top of her lungs that she "ready to worrrrrkkkkk!" To prove how willing she is to do what it takes, she points out that she lost 10 pounds and got braces. In fact, she's even willing to work with Joseline, the self-described Puerto Rican Princess.
Unfortunately for her, Joseline ain't got time for dat.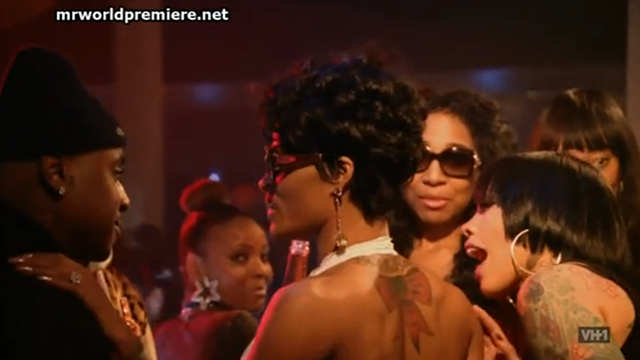 Che tries to introduce herself to Ms. Hernandez but Joseline acts like Che Mack doesn't even exist. After tapping Joseline furiously on the shoulder several times, Joseline slowly turns around and grits on Che Mack before cooly saying, "I don't talk to the help."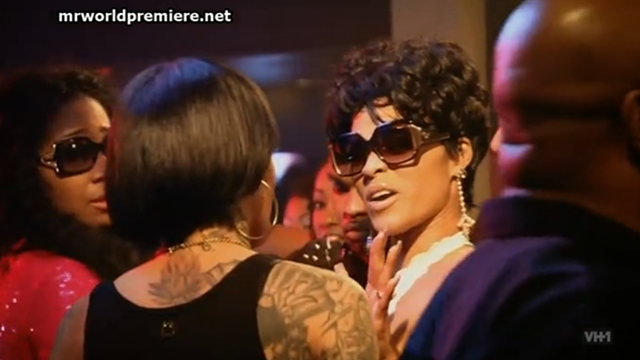 HOT DAMN. First Josie's throwing barbs at Mimi calling her a maid and now she's calling Che "the help." What did domestic workers ever do to Miss Joseline?
The Mystery of the Joseline Sex Tape
Even though Joseline TALKS about her kooty kat all the time, and even though she used to be a stripper, for some reason the existence of some sex tape is ruffling her feathers. If you've busted it wide open in the club for dirty one-dollar bills, why the hell would you be mad about a damn sex tape?
I guess Mona saw how far that sex tape thing took Kim Kardashian so she decided to get herself a piece of that pie by throwing this foolishness in the mix.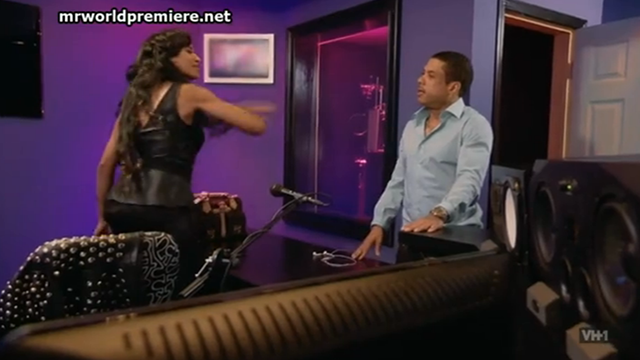 So Benzino goes to the studio to confront Karlie Redd about this Joseline sex tape that she claims he showed her. He insists he did no such thing, she refutes his denial and before you know it, the female gremlin is throwing things at Benzino and calling him a liar.
This might've been entertaining if I could be bothered to give a damn about a Karlie Redd or a Benzino.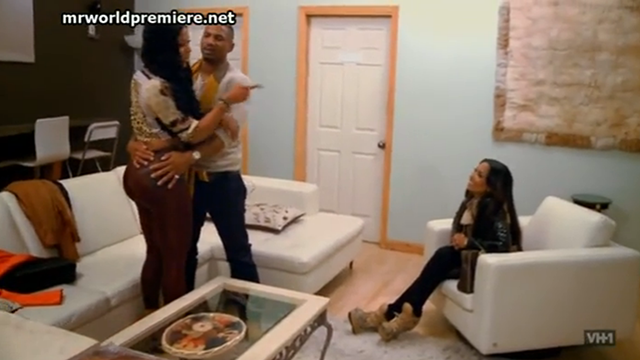 Later, at the end of the episode, Karlie meets up with Stevie and Joseline to have a come to Jesus moment over this whole saga. While Joseline was ki-king with Karlie the last time we saw her, this time she's back to hating her. As soon as Joseline eyeballs Karlie Redd she goes off on her "old" ass for having her name in her mouth.
The two attempt to engage in a discussion but nothing productive comes out of either bird's mouths and before you know it, they're trying to tussle.
Mona, please find a more meaningful role for Karlie Redd on this show or axe her character. This petty existence isn't worth our precious time.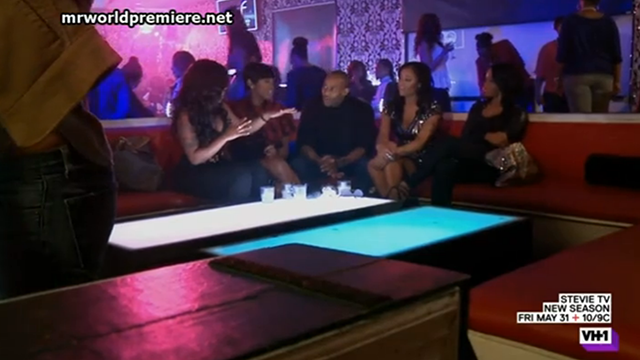 Mimi's Got a New Man
When Mimi said she was done with Stevie J's wandering wonderstick, I guess she really wasn't playing. Mimi reached back to her past and dug up one of her old ninja turtles named Nikko so he could come and make her kitty purr.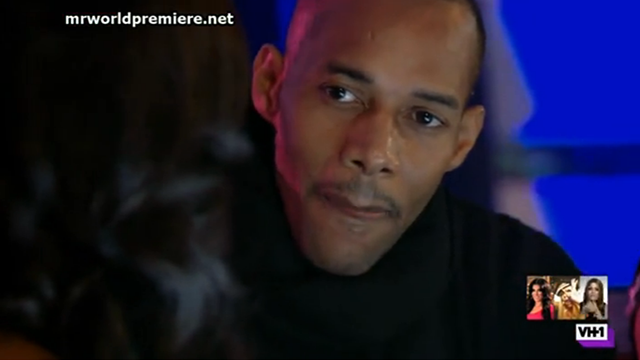 While Nikko doesn't have Stevie's trademark rat face, he does lick his lips like his name is LL Cool J.
Frankly, the chemistry between Mimi and Nikko ain't really there, but you can tell Nikko enjoys being a boy toy because when he meets up with Mimi and her gal pals at the club, he immediately offers to take off his shirt.
Does this negro think he's Tyson Beckford?
Mimi sure knows how to pick 'em: Vain, dumb and nothin' but bum.
Be the first to receive breaking news alerts and more stories like this by subscribing to our mailing list.