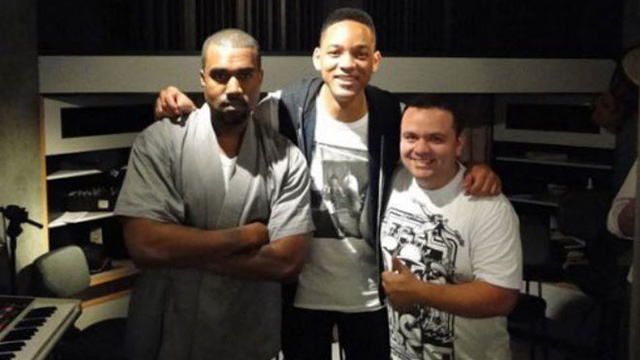 Quick question: Does anyone want to hear more music from Will Smith again? I'm leaning towards a "no," but Kanye West is ready for The Fresh Prince's return.
While promoting his new film After Earth, Willow's pappy says he's been spent some time in the studio with the sire of Kim Kardashian's first born. Will revealed to Hip Hollywood:
"I been messing around with Kanye. We went into the studio a couple times, so I might get the bug. I'm not going to do it unless I'm truly inspired, but Kanye's been pushing me a little bit."
Of course Kanye is responsible for putting these thoughts into Will's mind.
I don't know, y'all. After LL Cool J's Robert E. Lee ass kissing anthem "Accidental Racist," I now fear that every aging rapper who's crossed over to Hollywood might need to stay exactly where they are.
Yes, "Summertime" will always be great. Shoot, I'll even give you "boom, boom, shake-shake the room." Still, it's been a long time since those and "Men In Black" and I'm not sure I want to hear another graying man rapping lazily about rich he is. After all, we've still got Uncle Hov.
Check the interview below:
Be the first to receive breaking news alerts and more stories like this by subscribing to our mailing list.