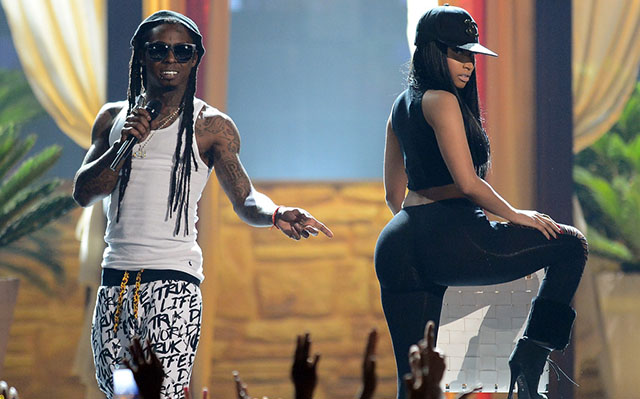 If Lil Wayne wanted one last wish before he went off to heaven, it'd probably be to get this lap dance he got from Nicki Minaj at the 2013 Billboard Music Awards.
While the song hasn't done much for Nicki on the Billboard charts, "High School" — her collaboration with mentor Lil Wayne — turned out to be hot like fire when she performed it.
Rocking her original black wig, Nicki kept it real with the streets and took it back to the hood as she popped, dropped and twerked it all over Weezy F. Baby.
The most eye-popping part of the performance was the lap dance when Nicki bent over with the camera right underneath her and proceeded to rub her hands all over her vagina while she writhed and wined.
Forget poppin' a molly to break out in a sweat, Nicki Minaj and her million-dollar ass will leave you breathless.
CHECK OUT NICKI MINAJ's BILLBOARDS PERFORMANCE BELOW:
Be the first to receive breaking news alerts and more stories like this by subscribing to our mailing list.