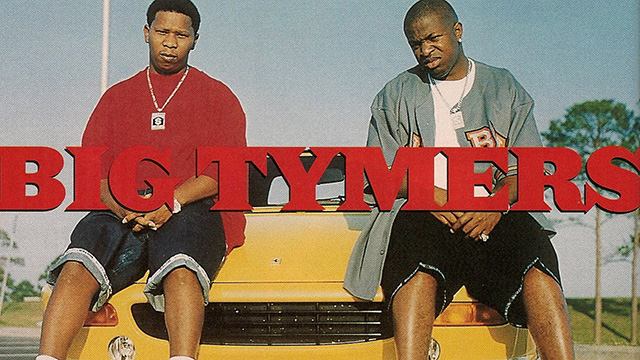 As I sit here boppin' my head to Big Tymers' "Oh Yeah," I'm getting upset all over again about this so called Big Tymers reunion that's really nothing more than the rap equivalent of Diana Ross calling two women she never worked with before and calling it The Supremes Reunion World Tour. That didn't go so well, now did it? Hey, Birdman, maybe you should take the hint. Tuh.
Speaking of, Mannie Fresh — one half of the REAL Big Tymers — spoke with Sway on MTV's Rapfix via Skype and gave his opinion of Birdman's fake reunion. Not surprisingly, he doesn't see it for Big Tymers 2.0 either.
Mannie told MTV:
"I don't bash Cash Money, Birdman or none of them. It's really on, ya know, I'm still striving on just getting what I deserve. You know, what I put in. So maybe that's what his feelings is or whatever. Honestly, I think Drake is a great artist. I think Wayne is a great artist. It's kinda like doing a Jackson 5 album with Boyz II Men. Two different eras, great artists, but Boyz II Men is not the Jackson 5…I mean, hey, call it whatever you want to call it by you can't call it the Big Tymers."
What he said.
In sum, man, give Mannie his money and if you're doing to do a new Big Tymers album, do it with the actual members of Big Tymers. Plzkthxbye.
[H/T: The Smoking Section]
Be the first to receive breaking news alerts and more stories like this by subscribing to our mailing list.